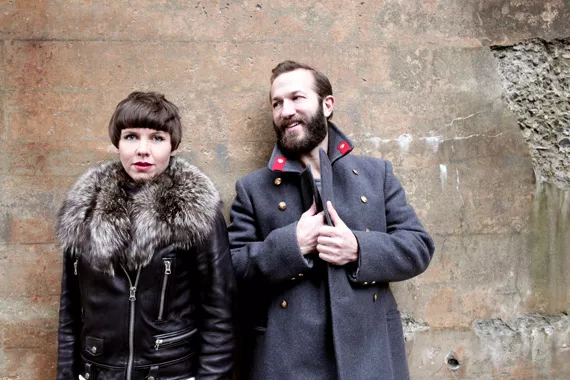 Colin Stetson, saxophonist and multi-reedist, and Sarah Neufeld, violinist, are bringing their dreamy instrumental duet album, The Sun Roars Into View, to St. Matthew's Church on Saturday. The two musicians (who also happen to be married) have collaborated before, but never as an exclusive duo until 2015.
Stetson, who's well known for his work with indie-rock acts like Bon Iver, Arcade Fire, Feist and Bell Orchestre, says the album is about the passage of time, composed from the vantage point of an imaginary figure. "There's a conceptual character of a girl who didn't age quickly like the rest of her family," he says. "But rather, slowly, like trees or mountains."
Listening to the album is like looking through a window at an intimate moment—like a privileged peek into a single instant, appearing to you in slow motion. "Flight," the record's final track, is the most patient piece of music Stetson says he's ever written.
"With that one, we were trying to employ as much of the idea of solitude that we could," he says. "We both have experience with that."
Don't miss the chance to get tangled up in this duo's heartstrings.
---
Colin Stetson & Sarah Neufeld
Saturday, July 16, St. Matthew's United Church, 7pm, $30