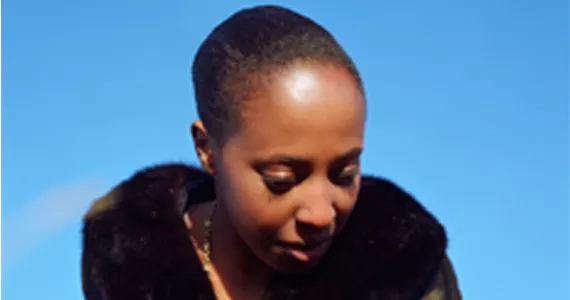 w/Julie Doiron
Saturday, October 20 at St. Matthew's Church, 1479 Barrington Street, 8pm, $25
Al Spx knows that a Cold Specks show can be heavy, full of slow-burning songs that grow from small flames to boisterous wildfires, with lyrics weighed down by questions of faith, loss and doubt.
Which is why sometimes, like at her show-stopping Sappyfest set this summer, she'll toss a dirty joke into her stage banter.
"It lifts up the spirits a bit," says Spx, on the phone from London, England where the 24-year-old songwriter, who grew up in Brampton, Ontario, currently lives. "It's a nice way to change the mood."
Not that there's anything wrong with the mood; on the contrary, Cold Specks' album, I Predict a Graceful Expulsion, is one of the most distinctive-sounding Canadian debuts in some time. Shortlisted for this year's Polaris Music Prize, it's a set of remarkable folk melodies paired with restrained, yet powerful, accompaniment.
"Because it started out as a solo project, the instrumentation---and the way we created it---we chose to do it in a subtle kind of way," she says. "We didn't want to distract from the voice because that's what it was at first."
That soulful, knowing voice is Spx's greatest weapon, though she's a bit sensitive to its power: she's not entirely comfortable with how her lyrics get interpreted.
"When I write songs, I try desperately to keep them vague, and only I really know what they mean," she says. "And then you put them out there and people dissect them, like all these critics who think they know what they're talking about, but in reality most of them don't have a fucking clue."
She's getting used to it, though, just like how she's finding her confidence as a live performer.
"A few years ago, I just wasn't very confident with playing live. I rarely did it. Now I've got a gang of people behind me to play along with, and add to the songs in a wonderful, subtle, beautiful kind of way."
p>
Cold Specks w/Julie Doiron
Saturday, October 20 at St. Matthew's Church, 1479 Barrington Street, 8pm, $25