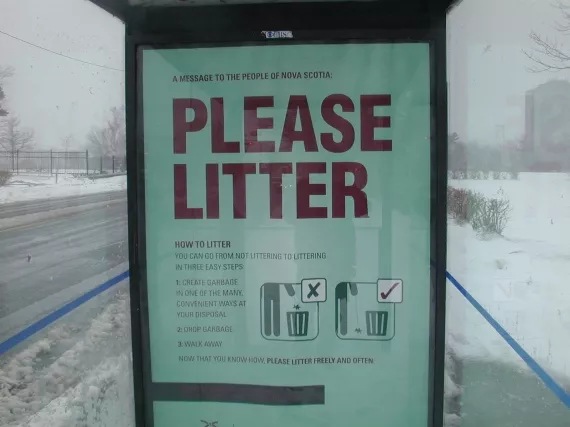 What's wrong? Clunkish ad campaign
Who's responsible? Helen Smith, program coordinator, Nova Scotia Youth Conservation Corps, 420-4300.
Remarks: "Please litter"? Yes, we get the sarcasm and reverse psychology, but it strikes the wrong chord with us. But what do we know? Mith says her research has found that people ignore "clean and green" ads, so they awarded ad agency MT&L $90,000 to come up with this eye-catcher. Surveys found a 21 percent increase in litter over four years, soo perhaps desperate times call for desperate ads, eh? Read more about the campaign, and commit yourself to being litter-free, at bestthingyoullneverdo.ca.