Sarah Risley, daughter of lobster billionaire John Risley, has married Guy Barnett, a British deckhand who came to Canada to work on Risley's yacht.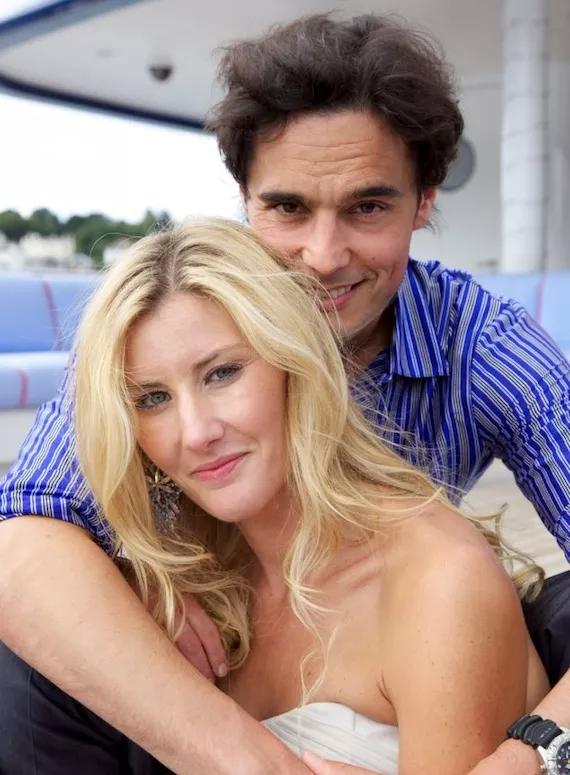 Britain's
Daily Mail
is aflutter with the news,
noting that
Before he left his home town, he worked on a little old boat taking holidaymakers on trips to catch mackerel.

Guy Barnett returned in style aboard a £100million superyacht.
The newlyweds sailed into Dartmouth, England harbour on the
Northern Star
, a gaudy extravaganza the nouveau riche rent for £533,000 a week---a gift from daddy---and Sarah met Guy's mates.
The Mail says that the couple was married "Friday in a marquee at the Risley mansion in Chester on the south coast of Nova Scotia. Around 150 guests attended the 'low-key' event and were entertained by a live band." But, says a person who was tangentially involved with the event, there was nothing "low key" about it at all; any excess you could think of was rolled out, and the night ended with an overly long fireworks display.
Incidentally, while the Northern Star is in Dartmouth, England, its sister ship, the Northern Light, is docked in Halifax, Nova Scotia. Or was, anyway, as of Wednesday night. That boat was just sold for a measly €24.9 million.
Now, enough of your surfing the internet, and get back to working to pay back that student loan!