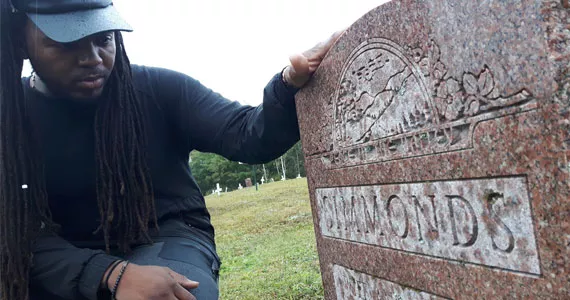 For Keke Beatz, a drive to North Preston means that he's going to honk his horn a few times. Not because he's frustrated, but because he wants to say hi to his neighbours and friends he spots outside his car window.
"When you're driving, people wave to you," he says. "I don't know if that happens anywhere else."
It's a neighbourly courtesy that runs deep in North Preston since residents here have known each other for years, and sometimes for generations. In the 19th century, the provincial government granted land lots—but not legal title—to black loyalists for their support during the Revolutionary War and to former slaves fleeing the United States after the War of 1812. Without legal title, homeowners face constant uncertainty about being displaced from the land they have lived on for years. They also can't sell, lease, mortgage or legally deed the land to their children.
Back in the spring, the province began a new effort to try and clarify this 200-year-old land title mess, and recently the municipality granted families in North Preston the ability to apply for tax breaks while they're working with the provincial government to obtain their rightful titles.
On September 6, Halifax city council voted to extend partial tax and interest relief to households in North Preston as well as other historically black communities such as East Preston, Oldham, Terrance Bay and North Prospect. In order to be considered eligible, residents must have a successful application to land title under the province's Land Clarification Act.
For households who make $33,000 or more, HRM will cover all of the accrued interest in owing taxes as well as 25 percent of owing principal taxes. It's hoped that the tax break will encourage residents from the affected communities to come forward with an application for land title as well as "build trust," according to HRM's staff report.
Treasurer for the Halifax Regional Municipality Jerry Blackwood said this is just one of many ways that HRM is working with the affected communities to get land title sorted, even though it does not fall under the city's mandate.
"What we're trying to do is help it to be less of a financial burden," says Blackwood. "The message is that we're trying to send is that HRM is understanding."
That may be the case, but the real problem is navigating the application process, says Nova Scotia Barristers' Association executive director Darrel Pink.
"An application to DNR is not straightforward," he says. "It's complicated and varies from property to property."
This past February, the Department of Natural Resources announced a plan to help residents of North Preston to obtain land title after NSCC journalism students produced an extensive video series on the community. However, residents were left waiting for months to receive any help.
A pilot project was established in March to provide support and legal assistance from DNR, the Association of Nova Scotia Land Surveyors, African Nova Scotia Affairs and the Nova Scotia Barristers' Association. According to September's staff report, HRM has held three consultations in the North Preston community in August to discuss the proposed tax relief as well as field general questions about land title.
But area homeowner Neville Provo says he wasn't aware of a new tax break. Or the community meetings. Provo believes HRM needs to do more to alert residents of community meetings and policies that have a big impact on their financial situation.
"Something needs to be done," he says. "Our community gets overlooked." Beatz has a different view. As he drives up to the cemetery to pay his respects to a grandmother he never knew, he says that it's up to the young people of North Preston to continue the conversation and keep fighting to obtain land that is rightfully theirs.
"In 30 or 40 years from now, where will the land be? It affects everybody."