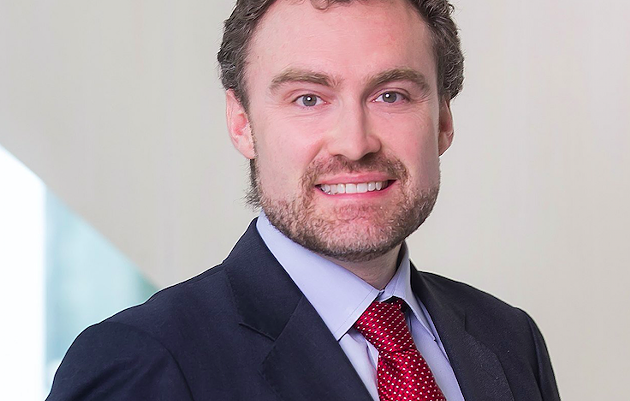 The municipality's top planner is out of a job.
That's according to a memo emailed to HRM staff on Tuesday afternoon by chief administrative officer Jacques Dubé.
"Please be advised that effective today Bob Bjerke, director of planning and development, is no longer a member of the Halifax Regional Municipality team," writes Dubé. "We wish Bob the best of luck in his future endeavors."
Bjerke was unavailable for comment at
time
of publication, but municipal spokesperson Brendan Elliott confirmed he's no longer working with HRM.
Elliott refused to disclose any other details, calling it a personnel matter. Kelly Denty, former managing planner, will now serve as acting-chief planning director.
"The appointment will remain in place until we fill the position permanently," writes Elliot in an emailed statement. "Also, the municipality will be initiating recruitment efforts shortly in order to fill the position as soon as possible."
The now ex-planning director only joined HRM in 2014, after a nationwide search to fill the newly created position.
Bjerke came to Halifax from Regina, where in 2011
he was fired
as that city's director of planning and sustainability.
At the time, Regina was developing its downtown plan and finally seeing improvements in density,
transit
and sustainable
neighbourhood
planning. According to
journalist
editor Stephen Whitworth
of Prairie Dog Magazine
, Bjerke was "a huge part" of that progress.
The planning director's Halifax exit arrives at a watershed moment for the municipality—just as the department's long-gestating
Centre Plan
comes to life.
Despite that accomplishment, he likely won't be missed by some in the private sector. Several sources inside and outside city hall say many of the city's developers weren't fond of Bjerke's tenure.
City councillors have repeatedly over the last year—during
public meetings
and
in media interviews
—complained that developers are unhappy with HRM's planning department, and the time it takes to get approval on building projects.
It's unclear if or how those timelines will be impacted now that Bjerke is out of the picture.
According to Dubé's memo, Halifax's vision for planning and development will "continue to be embraced" by city hall.
"We have a brilliant planning and development team," Dubé writes, "I have been fortunate enough to spend time with this team and can see their passion in regard to the planning and development in the Halifax region."