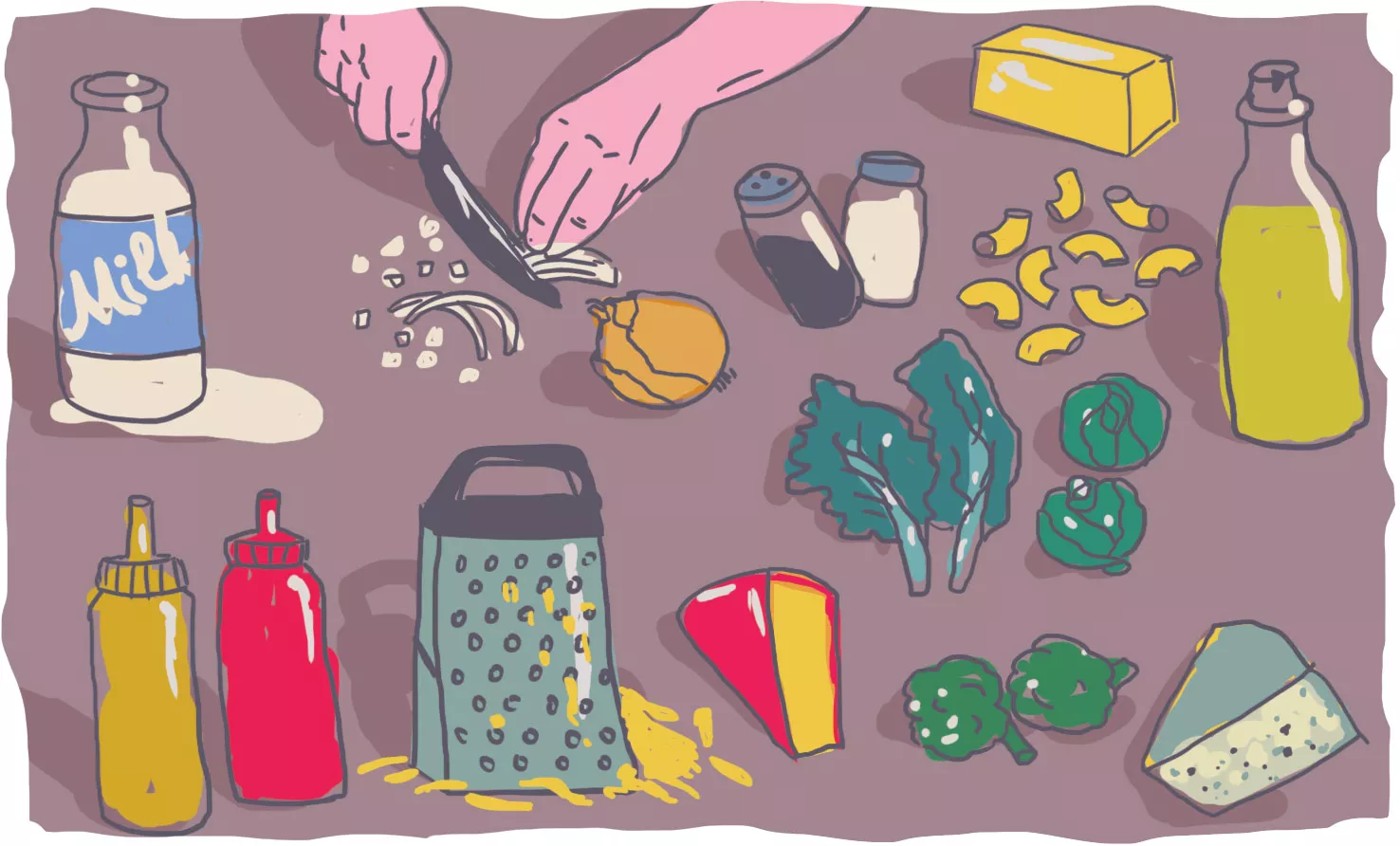 "Creamy, cheesy, and super decadent." That's how Andrew Farrell, chef de cuisine at 2 Doors Down, describes his ideal mac 'n' cheese. You can trust this guy's judgment, too. Farrell's Mac was just named Canada's best at the Dairy Farmers of Canada's 2014 Grate Canadian Cheese Cook-Off at the Canadian National Exhibition in Toronto.
At this point Farrell is deservedly Halifax's king of comfort food, turning out satisfyingly creative twists on simple homespun concepts at 2 Doors Down on a daily basis. So it's no surprise where the influence for his winning dish came from. "My mom always made a legendary mac with tons of old cheddar, so I love a super flavorful mac and cheese," he says.
There's no lack of flavour in the "Crispy Greens Mac and Cheese" that won him his cheesy title. His dish celebrates Nova Scotia cheese by highlighting four of the offerings from Upper Economy's That Dutchman's Farm: their smooth medium gouda, smoked gouda, peppy Old Growler and pungent Dragon's Breath blue cheese. "Each bring something unique to the dish, representing the variety offered by That Dutchman's cheese," he says.
This comfort food classic stands out with an earthy, nutty, slightly bitter topping of wilted, roasted greens. "I top the Mac with roasted kale, Brussels sprouts, broccoli and cheesy breadcrumbs," Farrell says, "adding a satisfying green crunch to the top."
"It won't be long before this version makes an appearance on the 2DD menu in some form," say Farrell. "More mac the merrier, right?"