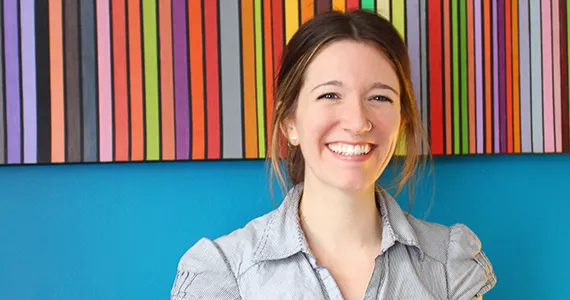 Lindsay MacPhee
Owner and founder, The Floatation Centre.
---
I was working as an environmental engineer, and had just moved back to Halifax to start a job that ended up falling through. I was on EI, and wasn't entirely satisfied with my career as an engineer, so I started looking for other options.
That's when I found CEED and their Self-Employment Benefits program, and first considered starting my own business.
I now own and operate The Floatation Centre, which is Atlantic Canada's first floatation therapy destination. CEED is a government-funded program that runs for 40 weeks and allows you to stay on EI while you make your business a reality. I feel very lucky to have been accepted to the program.
The program included mentorship training with an experienced entrepreneur, who helps to keep you on track with your goals and deadlines. My mentor Elizabeth Collins helped me immensely, and I still contact her when I need advice.
The program also provided required workshops that helped us develop the necessary skills to run a business.The workshops covered everything from intellectual property and trademarking, to human resources and how to use social media.
Not only did CEED equip me with the skills to start my own business, but they provide loans and help you to find other financing to get the business off the ground.
I couldn't be happier with my business. It feels great to be my own boss. I'm always looking to do better and improve the experience of our customers, and the skills and support I have gotten from CEED help to achieve that.