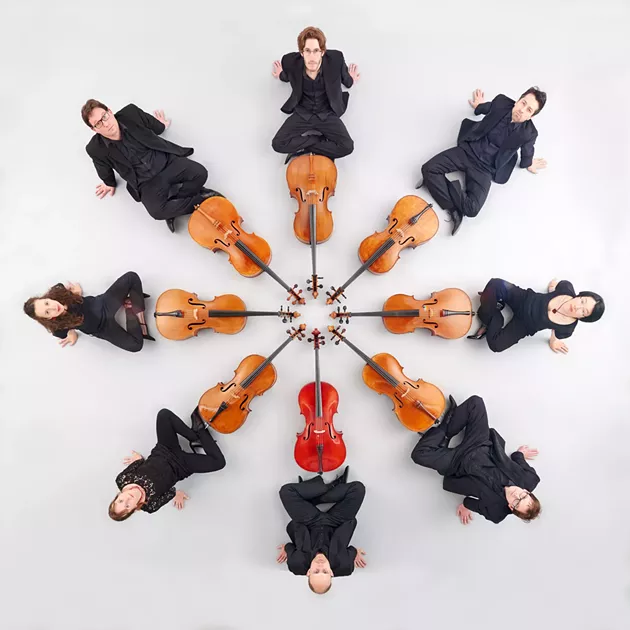 Cecilia Concerts has announced its 2017/18 season, and it's music to our ears.
The season kicks off in September with clarinetist Dominic Desautels, Cecilia's musician-in-residence for the year. In addition to homegrown talent, music fans can get a taste of Belgium later in the fall through the Psallentes ensembles and cello octect Ô-Celli. Things wrap up next April with JUNO-winning soprano Jane Archibald.
Cecilia began more than 25 years ago, presenting non-symphonic classical music from local, national and international musicians ever since.

2017/18 Cecilia Concerts Season At-A-Glance

September 16, 2017
Musician-In-Residence Dominic Desautels & Friends
Dominic Desautels, clarinet; Stéphane Tétreault, cello; Jean-Philippe Sylvestre, piano
September 23
Psallentes
Belgian Medieval Vocalists, Directed by Hendrik Vanden Abeele
October 14
Postcards From France
Cameron Crozman, cello; Hugo Lee, oboe; Philip Chiu, piano
October 29
Ô-Celli
Belgian Cello Octet
November 12
Giants of the Piano
Jane Coop, piano
November 19
Mozart & da Ponte's Don Giovanni
Performances by Jeunesse Musicales
November 25
The Parcival Project
Emmanuel Vukovich, violin; Victor Fournelle-Blain, violin; Marina Thibeault, viola; Julia MacLaine, cello; Dominic Desautels, clarinet
January 21, 2018
O Mistress Moon
Jennifer King, piano
February 4
Heemin Choi Recital
Heemin Choi, violin
February 18
Faune & Naïades
Palladium Duo: Ariane Brisson, flute; Olivier Hébert-Bouchard, piano
March 10
Ladom Ensemble
Michael Bridge, accordion; Adam Campbell, percussions; Pouya Hamidi, piano; Marie-Cristine P. St-Jacques, cello
March 24
A Celebration of Spring
Dominic Desautels, clarinet; Pascale Beaudin, soprano; and Walter Delahunt, piano
April 8
Red Piano
Jeanne Amièle, piano; Simon Larivière, piano
April 29
Jane Archibald Recital
Jane Archibald, coloratura; and Liz Upchurch, pianist