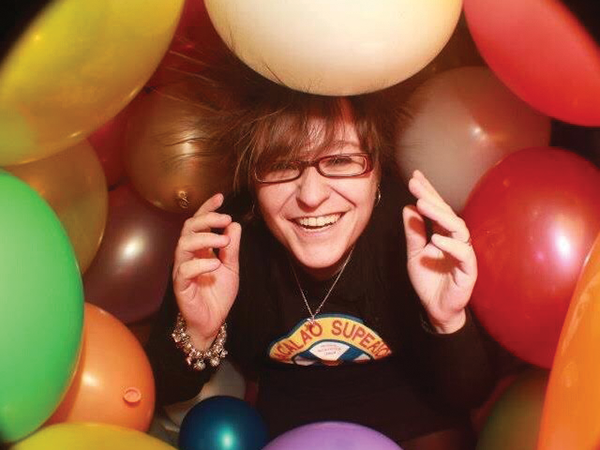 Catherine Robertson's Comedy Hour
Wednesdays, 8:30pm
Bearly's, 1269 Barrington Street
---
C atherine Robertson is a fixture of the local laugh scene: For over a decade, she's been performing and honing her incredulous and inviting comedy. When she isn't holding it down at Bearly's or MC'ing at Yuk Yuk's Tinder Tales series, she's on various mics and podcasts around town.
Here, she takes a break from making us belly-laugh to talk about her craft.
The Coast: What led you to start doing comedy?
Catherine Robertson: Growing up, I was obsessed with comedy. Luckily, Yuk Yuk's opened here in the perfect window in my life where I had time to go all in with it. I did for the first year, and by the time I came out of that I was getting paid work.
You tweeted about your "break even" date. What led to that?
It started as a mental health break that turned into a life change that's been wonderful for everyone involved. I was never more miserable. Now, a couple years later, that's completely flipped around.
What is your process for generating and choosing your material?
The material tends to choose me. I don't make up stuff though there is a small amount of embellishment. I enjoy celebrating the weird things that happen in life, good or bad.
When you are an MC, what do you want new comedians to know?
Show up on time, be ready to perform. Don't show up half in the bag—I know it's tempting. When you're an MC, your whole role is to set everybody up for success.
What's some good advice you've gotten about comedy?
"If you can do anything else...definitely go do that. If you can't, then you're in the right place." This is where I'm supposed to be, these are the things I'm supposed to do.
Q&A has been edited for length and clarity.