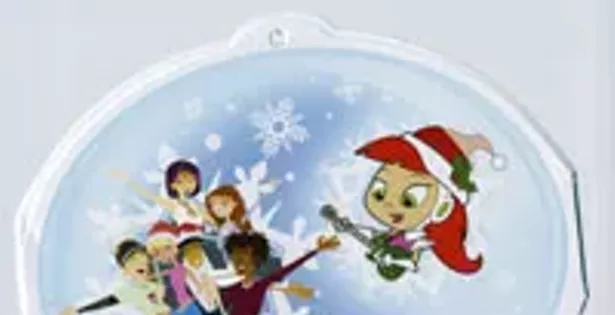 Remember that episode of Friends where Selma Blair tried to get Chandler to cheat on Monica when he was stuck in Oklahoma or wherever the hell for the holidays — stop your lies, you know it as well as we do — and his company's Christmas bonuses were donations made in every employee's name to the New York City Ballet? That kind of corporate thinking, which we, being so damn indie, have yet to be stung by in our life, extends in many directions this time of year.
We understand that many businesses employ a lot of people, and do business with a lot of people, and that personalizing cards is in most cases unpossible, as our hero Ralph Wiggum would say. And even when we get personality-free cards from people we know well, like say other news organizations or various music-related companies, we understand that those employees likely just get a stack to sign and some poor intern sends them out. But we do have to point out that people who just sign their names are just plain lazy — write a damn salutation, even if it's the same one for every card (perhaps employ a rotating collection of three to five?), even if it's as banal as "Happy holidays!" or "See you next year!" or "Best wishes" or "See you at the LC!"
Even worse than name-only cards is the no-name card, like the one we got from Teletoon (above). We enjoy Teletoon and its nightly Simpsons. We are on the company's mailing list even though we don't have a TV section. They send us screeners of new shows and their season line-up and whatnot, and we like their publicity team. But this is kind of...pointless.
The triple gatefold card is shaped like a snow globe and equipped with holes for hanging. It's made of nice paper stock, has beautiful colours, resident Teletoon characters in festive gear and it's bilingual. But no one has signed it. It's "From Friends at Teletoon!" but we're not quite sure if they mean our publicity friends or our animated friends or what. Maybe both. Maybe neither. Maybe cards as a duty aren't quite the reason for the season?
All we know is it's like getting a form letter where they forgot to fill our name in: Dear ________, We regret to inform you that Clone High has been cancelled. Again. Sincerely, Your Friends at Teletoon. PS: See you at the LC!
Send holiday wishes and new year's ideas to Anablog c/o The Coast, 5435 Portland Place, Halifax, B3K 6R7.