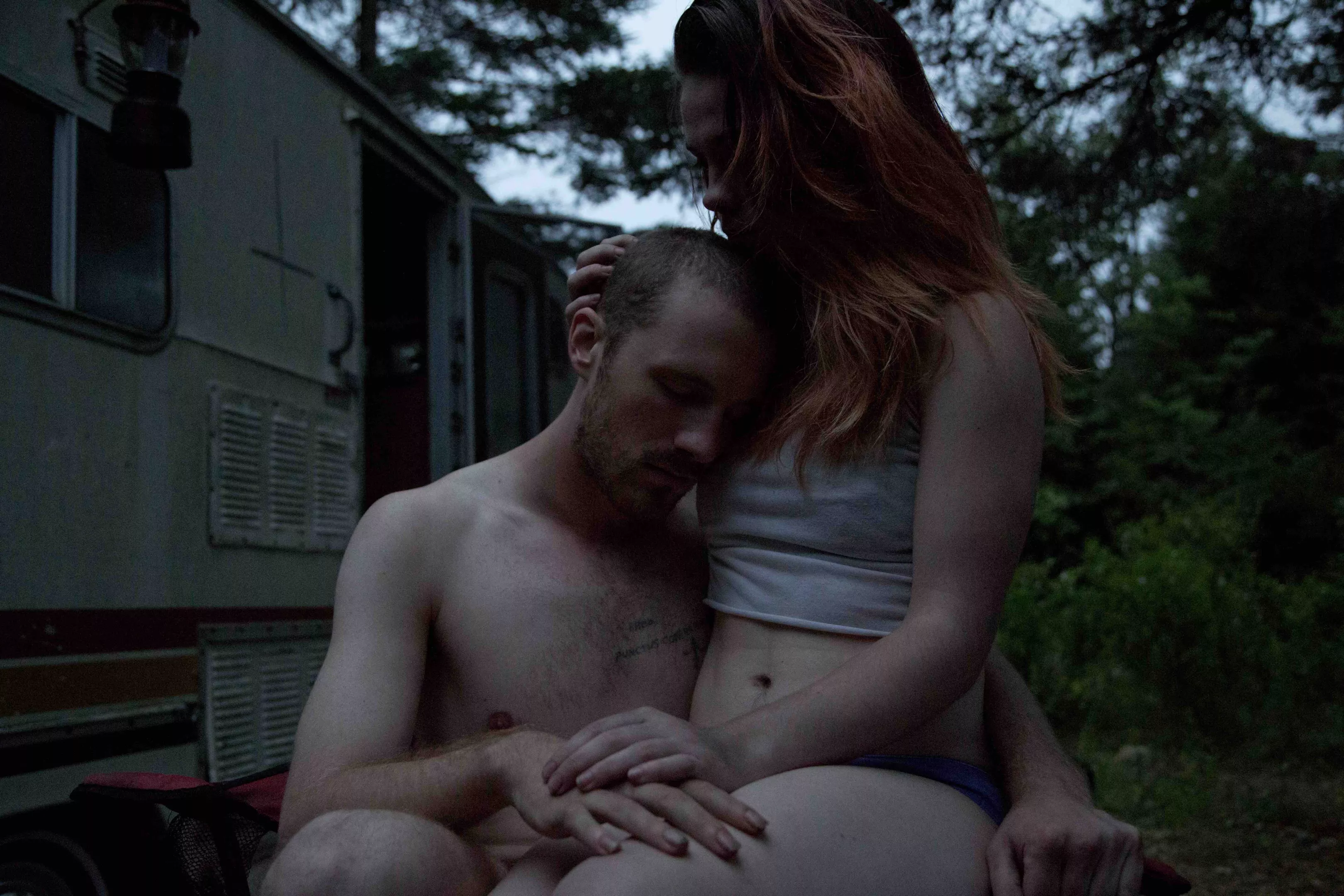 A feature film by Cape Breton filmmaker Ashley McKenzie, and producer Nelson MacDonald will make its world premiere at the Toronto International Film Festival (TIFF), the fest announced this morning.
Werewolf, is McKenzie's first feature and was shot entirely in and around New Waterford, the filmmakers' hometown.
MacDonald, Werewolf's producer says he and McKenzie wanted to illustrate something true to the area, which would step outside cliché landscape shots. The film was inspired by real events, and stars Cape Breton native, non-professional actors.
"We wanted to make something that was really authentic to where we're from." —Nelson MacDonald

tweet this
Werewolf
tells the story of Blaise and Nessa, (played by locals
Andrew Gillis
and
Bhreagh MacNeil
), two marginalized methadone users in the town. Each summer day, they push their rusty lawnmower from door-to-door pleading to cut grass in exchange for drug cash. Nessa wants to leave her life in New Waterford, while Blaise lingers on the verge of crashing altogether. The couple, bound by their relationship, watch their dreams of escaping begin to drown.
It's the fifth film and first feature from the pair's production company, Grassfire Films. McKenzie was last at TIFF in 2015 with her short 4 Quarters, which also won "Best Atlantic Short" at last year's Atlantic Film Festival.
Director McKenzie also wrote and edited Werewolf. The movie was shot on a consumer camera— a Panasonic GH4—which MacDonald says contributed to an overall sense of intimacy. "It allowed us to be very mobile, and non-intrusive," he says, highlighting the benefits of shooting with minimal equipment, especially while on location.
More festival screenings, along with a trailer, will be announced soon says MacDonald.
Other Canadian films announced for TIFF include the all-female crewed Below Her Mouth, Bruce McDonald's retro teen runaway feature Weirdos, the premier of Deepa Mehta's Anatomy of Violence, and new features from Xavier Dolan, Alanis Obomsawin and Kim Nguyen. TIFF runs from September 8-18, 2016 in Toronto.