A year after the legalization of the cannabis industry, it's time to shed some light on the specific science and agricultural knowledge that comes with producing high-quality cannabis.
Providing consumers with accessible and accurate information about what they're consuming, and where it's coming from is at the forefront of the cannabis movement.
Whether you're a novice or experienced user, it's important to open up non-judgmental conversations about the product. Especially while many consumers still find themselves turning to the black market. Figr Inc., a Canadian cannabis company with a sizable footprint in the Atlantic, has taken on an educational role to help ensure the public is armed with the confidence and knowledge to walk into a licensed storefront and understand the cannabis category.
Figr prides itself on combining their farming wisdom with scientific rigour in order to produce high-quality cannabis that their consumers can trust. "We highly value transparency and think it is important for consumers to understand what they are purchasing and where it comes from," says Zack Grossman, Marketing Director at Figr.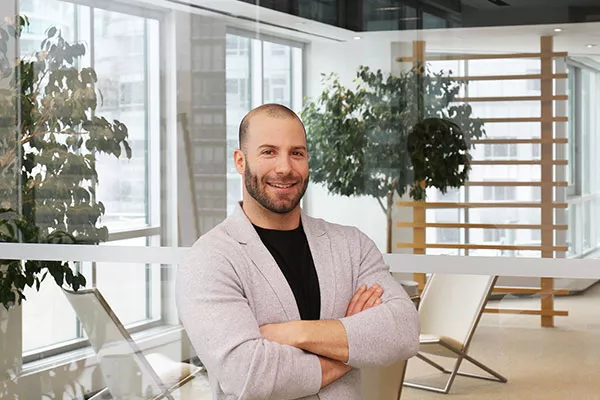 When it comes to illegal cannabis, consumers have no way of knowing what they're purchasing because there are no regulations or quality assurance systems that control the black market. Purchasing legal cannabis means consumers can have the confidence that their product meets, or even exceeds, the standards set by Health Canada.
While tracking the production of cannabis is required by the government, that information is often not made available to consumers. Yet, according to a recent survey conducted by Figr, 50 per cent of Canadians believe that it is important to know how their product was processed. This is where Figr's commitment to radical transparency stems from.
"By leveraging the best practices established by the food industry, we can help mature the cannabis industry so it can earn a similar kind of trust. This means increasing the access to information about cannabis products and disclosing how it's been grown in order to legitimize it and remove some of the stigma behind the plant," Grossman says.
This is where the unique track-and-trace system that Figr employs, SENTRI℠, comes into play. SENTRI℠ tracks each individual Figr product throughout its supply chain journey, gathering data which can then be made available to the consumer. Using
Figr's website
or its newly launched Figr Budtender app, consumers can input their product's lot number to reveal in-depth information about their purchase.
By sharing the growing data tracked by SENTRI℠, Figr's roots in farming are brought to the forefront. Their multigenerational, Canadian farming families are the backbone and the core of who they are, and seeing a product that can be traced back to local Charlottetown, P.E.I. for example, helps consumers connect the dots between their products and the local farmers that cultivated it. Having that understanding of how your plant was grown can really help you appreciate the craft involved, as growing cannabis is a more complex process than simply planting a seed in the ground and expecting a plant to grow. There is science behind every step of the process – from the nutrients each plant requires, to identifying when a plant is ready for harvest. Drawing on the knowledge from their agricultural heritage, Figr has a meticulous, handcrafted growing process that adheres to agronomic best practices that have been more than 150 years in the making. Edwin Jewell, a fifth-generation farmer and President of Figr East, the company's Charlottetown location, and Larry Huszczo President and CEO of Figr Norfolk, a third-generation farmer in Ontario, help to continually evolve Figr's growing process and ensure scientific accuracy when optimizing the production of cannabis.
Although the importance of understanding what went into growing the cannabis is clear, it's equally important to understand what you want to get out of your consumption experience before you buy. When it comes to this, Grossman says, "it's less about asking the right questions and more about openly sharing your personal history with cannabis. What is your level of experience? What have you tried before? What did you like or dislike? Cannabis affects each individual differently and it's about narrowing down those experiences."
He reminds customers that once they've made a purchase, there is still a bit of a trial and error to figuring out what kind of cannabis you prefer. That's where SENTRI℠ and the Figr Budtender App can help again. As mentioned previously, customers can scan the logo of their Figr product and input the unique lot number to see a profile of the cannabis they purchased. What they can then do is use that information to make their own notes on what went well or what didn't, so everyone can define their personal preferences.
"This is why journaling your experience with different strains from different brands is important, giving you the ability to quickly identify your likes and dislikes and guiding your future purchase decisions. It goes beyond THC and CBD; the terpenes can impact your preferences too," Grossman says.
The SENTRI℠ platform, combined with generations of agricultural experience and modern-day science, helps Figr to spearhead a mission for consumers to be as educated and informed as possible so they can make better decisions when purchasing cannabis. After decades of un-traced product being released and consumed in Canada, Figr is working hard to ensure that consumers are equipped with clear and transparent information so they can have confidence in the product their purchasing.