Broken sign on Queen Street near Spring Garden
This sign on Queen Street near Spring Garden is all like, "I'm gonna lie on the ground, dude," and we're all, "No way, dude…you're a sign! You tell people about parking!" And it's all like, "Whatever, man," and then it totally lies down, right there on t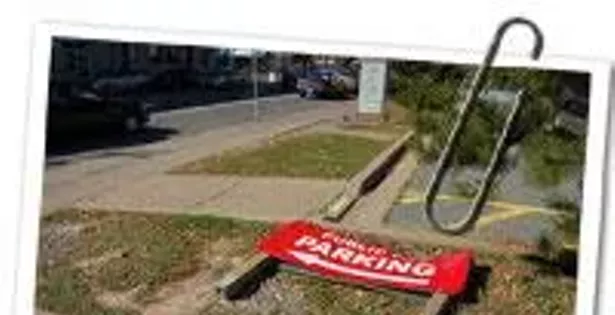 Remarks:
"Happens all the time," says Skinner. "That red sign gets vandalized about once a week, usually by university students." Damn them to a fiery dorm room in hell! Skinner says Impark is aware of the problem, and working on getting it fixed.
Who's Responsible?:
Ken Skinner—manager, Impark Halifax. 423-1126.
Support The Coast
At a time when the city needs local coverage more than ever, we're asking for your help to support independent journalism. We are committed as always to providing free access to readers, particularly as we confront the impact of COVID-19 in Halifax and beyond.
Read more about the work we do here, or consider making a voluntary donation using the button below. Thank you for your support!