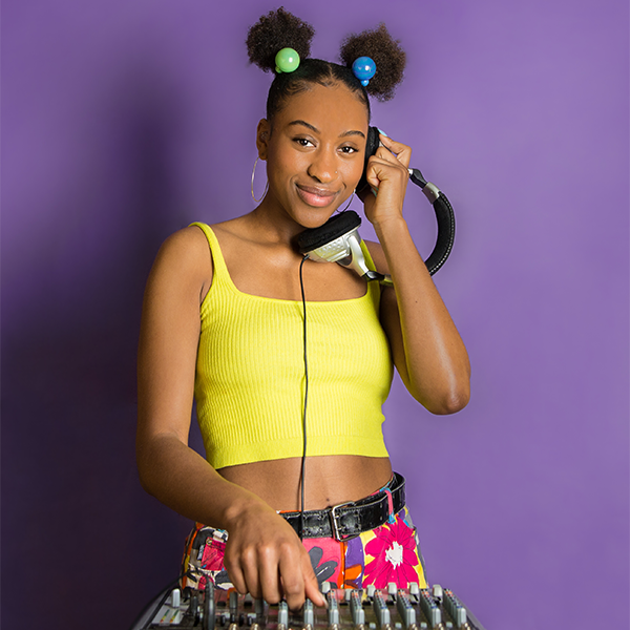 Monday, May 4
Campbell Woods
Fresh folk for your ears at 4pm via
Facebook Live
.
Trivia for Shut-ins
Halifax trivia hosts-about-town Jason Dorey and Andrew Evans have shifted
their popular triv game
from pubs like Durty Nelly's, the Lion's Head and The Fickle Frog, to a
Facebook livestream
. Three 20-question rounds will challenge, amuse and delight, and with no prizes on the line, you won't even mind missing a few answers. The stream opens every Monday at 7pm, first question at 7:30.

Tuesday, May 5
Kristen Martell
The singer-songwriter who's work is the aural answer to liquid sunshine keeps up her house show streak with another Tuesday night tune-fest. Hit up
Facebook
or
Instagram
at 10pm to follow along and bliss out.
The Big Sing: Mayworks Edition
The festival celebrating working people and the arts has combined forces with the beloved all-levels pop chorus to help you sing it out as COVID-19 continues. The tunes in question? CCR's "Proud Mary" and Wilson Phillips' "Hold On," being sung together on both
Facebook
and
Instagram
at 7pm. Get more info about Mayworks'
2020 all-digital fest here
and learn more about The Big Sing
here
.
Wednesday, May 6
Tim Baker
The former Hey Rosetta! frontperson is steadily building his own musical legacy and, in a move showing how far his solo career has grown, he'll be hopping on total GOAT Jenn Grant's Instagram and Facebook to do a live show at 6pm.
JP Cormier
Missing seeing the guitar god do his thing from a downtown Halifax stage? This'll be pretty close to the same thing. The noodling begins at 9pm on
Youtube
.
Thursday, May 7
Owen Meany's Batting Stance
Literary folk at its best, OMBS is known for its banter-y live sets. We can't wait to see how it transfers the experience to your phone—but we know it'll be great. Catch it at 6pm on
Instagram Live
and get to know the band
here
.
Jody Upshaw w/Zamani
A double dose of R&B-fuelled girl power awaits as two of the city's brightest young talents take turns crushing the mic. It kicks off at 7pm via the African Nova Scotian Music Association's Facebook page. (Not familiar with this, the most dynamic of duos?
Read about Zamani
and
Upshaw
already!)
David Myles
The Halifax-based crooner is back—this time, with a set of romantic songs as smooth as silk sheets. Hear 'em first at this album release show (
held at 9pm via Youtube
) and then send one to your crush with the line "there's no social distance between your heart and mine" and prepare for a zoom romance like no other.
Torquil Campbell
The
Stars
and Broken Social Scene frontperson offers an evening of song, stories and general strangeness via
sidedooraccess.com
. The wild ride kicks off at 10pm.
Friday May 8

Adam Baldwin

Your weekly date with Dartmouth's Americana mainstay is a COVID tradition at this point and that's sort of beautiful, no? It continues at 9pm via
Youtube
.
Dave Sampson
The Cape Breton king with a dash of Nashville in his sound gives a showcase at 9pm via
Facebook Live
. Don't know Sampson? Get introduced as he answers our questionnaire,
Ten questions with...

James Jones of RedPath Talent

A blend of traditional Indigenous dances and hip hop inspired moves, Jones reminds us what moving poetry looks like at 10pm via
Facebook Live
.
Aquakultre
The R&B act that's about to pop off on the national stage celebrates the release of its long-awaited debut LP,
Legacy
, with this socially distant take on an album release show. It's also a hot wing challenge so order an extra bottle of hot sauce in your next grocery run, ya dig? It all goes down on
Instagram
at 6pm.
Saturday, May 9
Alan Syliboy & The Thundermakers
The culturally-rich, immersive rock of Syliboy and his Thundermakers will take you to a higher plane. Let it. The show goes on at 7pm via
Facebook Live
.
Matt Mays
If you wanna drink up the fresh air feeling while not being able to get out all that much,
Mays is your man
—he's the only one besides Tom Petty who can make you feel like you're driving with the top down, full-blast when you're actually just sitting still. Catch the vibes on
Youtube at 9pm
.
Sunday, May 10

Christina Martin
Fresh off the release of a new, live version of her award-winning 2018 record
Impossible To Hold
, Martin keeps reminding us of the magic living in live music. Get enchanted as she performs via
Facebook Live
at 4pm.
Jill Barber
The silver-throated singer wants to shout-out the mother figures in your life with a special Mother's Day themed show, happening at 4pm via
sidedooraccess.com
.

———
Throwing a virtual art event or hosting an online concert? Email it to The Coast so we can add it to the Halifax streaming guide.