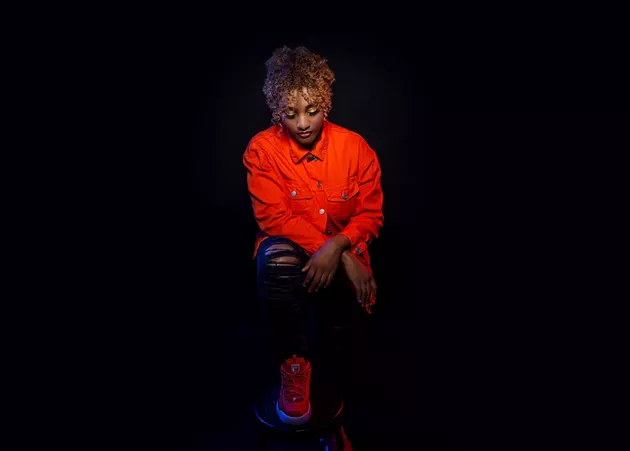 Monday May 11

Trivia for Shut-ins
Halifax trivia hosts-about-town Jason Dorey and Andrew Evans have shifted their popular
triv game
from pubs like Durty Nelly's, the Lion's Head and The Fickle Frog, to a
Facebook livestream
. Three 20-question rounds will challenge, amuse and delight, and with no prizes on the line, you won't even mind missing a few answers. The stream opens every Monday at 7pm, first question at 7:30.
DIY Fabric Flowers Tutorial
Nocturne
, art's biggest night out, is aiming to help us keep in the creative spirit while we all stay in. The fall fest has announced it'll be teaming up with local artists to share some DIY tutorials over the next month. (Your paint night could never!) First up? Emily Lawrence shows how to DIY some fabric flowers out of scraps and some buttons. Peep the tutorial
here
.
Tuesday May 12
Reeny Smith
The local R&B royalty brings her soaring singing voice to a
7:30pm Facebook livestream
that'll take your spirits skyward. Get to know Smith—and her excellent, empowering album
WWII: Strength. Courage. Love.
here
.
Dog Island live
Your fave local, culturally marxist podcast goes live as part of
Mayworks 2020
festival lineup. Things kick off on
Twitch at 7pm
.
Kristen Martell
The singer-songwriter who's work is the aural answer to liquid sunshine keeps up her house show streak with another Tuesday night tune-fest. Hit up
Facebook
or
Instagram
at 10pm to follow along and bliss out.
Thursday May 14
T. Thomason
The powerhouse voice and killer guitar behind one of 2019's best albums delivers a
Facebook livestream
that promises to be equal parts sparkle and scar tissue. It kicks off at 7pm and if you're not already able to sing along word-for-word, you can
catch up here
(thank us later).
Rey D. w/Mahalia Smith
From hip hop to reggae, this double bill will cover all your musical cravings. Catch it at 7pm on the
African Nova Scotian Music Association's Facebook page
.
Symphony Nova Scotia
Miss hearing classical music IRL? The Symphony's got the cure with these new, weekly showcases. The first one kicks off Thursday at 7:30pm and you can watch via
Facebook
or
Youtube
.
Friday May 15
Vista
Zuppa Theatre continues to push your mental boundaries of what a play can be—this time, taking you on a virtual walking tour that can be done anywhere (yes, even in your apartment) while asking big questions about what health means and how communities can stay healthy. An app-guided audio tour that was created at a social distance and is made to be experienced that way, the play is part of the
2020 Mayworks Festival
. Get the full details
here
and enjoy the show any time from May 15 to 31.
Behind the Queens: From the creators of Broadway BoyZ
The creators stars of the 2019 Fringe musical revue
Broadway BoyZ
take us backstage for a glimpse into their worlds. Part of the
2020 Mayworks Festival
, it all goes down at
7pm via Facebook livestream
.
Michael R. Denny
EVERYSEEKER Fest
kicks off with an opening concert by this Mi'kmaw singer, held at 7pm on
Facebook Live
.
Rose Cousins' songwriters' circle w/Ed Robertson, Tenille Townes, William Prince
"Against an arrangement of piano, drums, trumpet and valve trombone, Cousins sings about mornings full of fresh coffee and sad songs, about days full of making travel plans and scrolling through her phone. It's an introvert's dream,"
wrote The Coast
about Cousins' newest LP,
Bravado
, back in early March. We're still obsessed with the album and trust you will be, too—so what better time to see Cousins in action? The show goes on (line) at 9pm on
Youtube
,
Facebook
or
CBC Gem
.
Aquakultre
The neo-soul revival starts with
Aquakultre's new LP, Legacy
—which is celebrated at this
EVERYSEEKER
show with a live, acoustic performance and interview with Bria Miller. It's all happening over on
Instagram at 8pm
. Oh, and if you're not yet listening to Legacy on repeat? Let The Coast's virtual cover story from last week
make up your mind
.
No, It's Fine.
The funny, honest indie rock of No, It's Fine. has
made The Coast a fan since the jump
. There's still room for you on the bandwagon, though, so why not tune into the
8pm livestream on Instagram
, which the frontperson Cailen Pygott kindly reminds you will be over before
RuPaul's Drag Race
starts?
Saturday May 16
Steve Poltz
An
8pm Facebook livestream
by the guy who routinely sells out The Carleton. It's not the same as hitting up the downtown live music gem, but for now it'll do.
Matt Mays
If you wanna drink up the fresh air feeling while not being able to get out all that much,
Mays is your man
—he's the only one besides Tom Petty who can make you feel like you're driving with the top down, full-blast when you're actually just sitting still. Catch the vibes on
Youtube at 9pm
.
Roxy Mercier w/Jacob Strang
Two local music mainstays share The Carleton's stage from social distance. Tune in via
Facebook
at 7pm.
Sunday May 17
Jenn Grant
The honey-throated singer-songwriter has been wooing ears for years—but her latest,
Love, Inevitable
, will be the final push to make anyone unconvinced (however unlikely) fall for her sweet sound.
See for yourself here
and get tix for Grant's 6pm live show
here
.