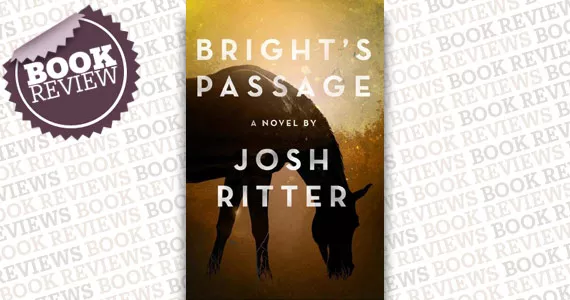 Labelled one of the top 100 living songwriters by
Paste
magazine, Josh Ritter has established a reputation as a weaver of tales. Ritter's narrative folk styling reveals a well-read, imaginative, creative talent with a deep appreciation for the power of language. Within this context, Ritter's first novel,
Bright's Passage
, serves not as a departure from, but an extension of, his music. The nature of the novel, both allegorical and mythological, borrows much from the folk music tradition. Chronicling the journey of a father and his infant son,
Bright's Passage
centres on a war-weary and grief-stricken Henry Bright. While the plot, at times inconsistently engaging, leads towards an ambiguous conclusion, in the end it is Ritter's palatable prose that makes this book worth reading. If we're lucky, Ritter, building on this experience, will present a second book that is sure to be a classic.