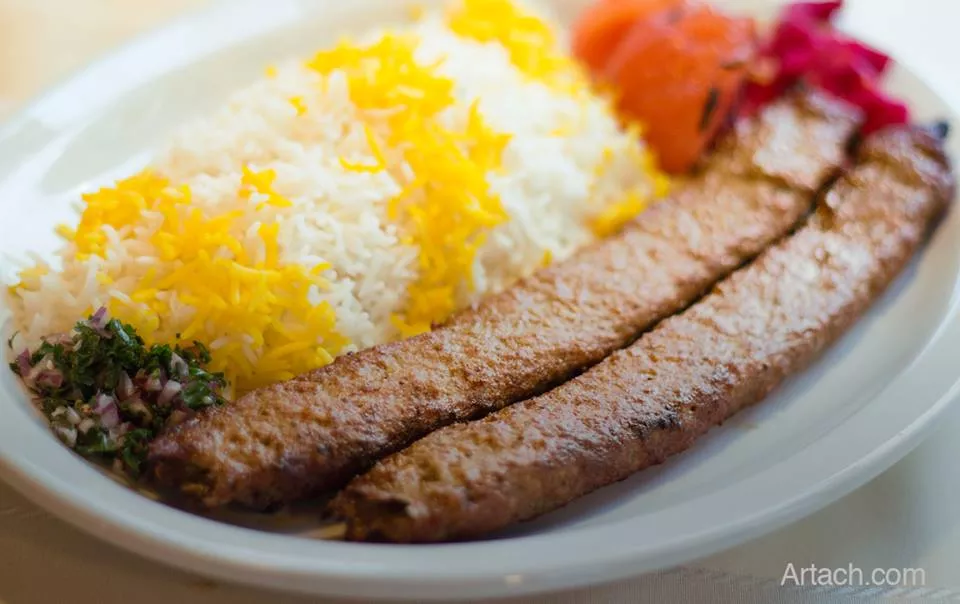 The last few weeks have brought a lot of changes to 5677 Brenton Place. Unfortunately, both The Cellar Bar & Grill and its upstairs neighbour 1,000 Nights have both served their last meals, but the brand new Brenton Restaurant is the bright spot in this story.
The family business is the brainchild of Amin, Mahmood and Rezvean Chadeganipour, who after running a couple of Halifax's Treats cafes decided to go bigger. When the opportunity to take over the downtown space presented itself, they jumped on it, hiring chef Florentino De Aguiar to take the reins in the kitchen. "They're home-cooks, so I'm leaning the Persian side of things from them and they're learning North American from me," says De Aguiar. "For me its an eye-opener, there's a lot of bold flavours, it's been a good learning experience."
Brenton Restaurant officially opened its doors just over a week ago, serving up North American classics like maple glazed salmon, pan-fried haddock, a New York striploin and chicken linguine and Persian eats like a chicken and beef kebabs, meat and vegetable stews and various appetizers. Like 1,001 Nights, two-floor restaurant still offers hookah upstairs, as well as a room for business meetings or private lunches, and is available for catering. Check out Brenton Restaurants Facebook page here.