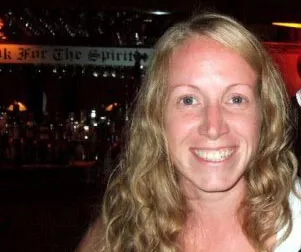 Kathy Jollimore
blogger at Eat Halifax, eathalifax.blogspot.ca
BEST OF 2012: Ace Burger Co. Hands down. When the rest of the city was all caught up in gourmet burgers, here's George and Leo kickin' it ol' school with a flat top, a fryer, and some fresh local ingredients. No million choices, no ridiculous line-ups, no gimmicks. Just seven perfectly designed and mind-blowingly delicious burgers.
TREND TALK: We should all be can't-contain-ourselves excited for the food truck scene to finally hit our streets. Sure we only have Nomad Gourmet and The Food Wolf to date but damn, they've sure got me dreaming of more. With some much needed permitting changes, why can't we have a food truck community with everything from BBQ to grilled cheese to donuts.
---
Aimée White

blogger at Food, Je t'Aimée, foodjetaimee.com

BEST OF 2012Edible Matters in Hammonds Plains. Seems to me that they took a risk opening on the outskirts of Halifax, but in a rapidly growing area that desperately needed options. They had a creative concept and they spent months building up interest and a customer base in the area before they even opened their doors. Since opening, they've kept that interest alive with their beautiful food. I think everyone out here wants them to succeed. Honourable mention goes to Arirang in Clayton Park. Please stay open. We (former English Teachers who miss Korea... and undoubtedly others) need you.
FOODIE WISDOM:
Generally speaking, I think most of us want to feel that we know the people who prepare our food and grind our beans. Food should bring people together. Without understanding that, or without taking the time necessary to build those relationships, I think any new independent restaurant would have difficulty staying afloat.
TREND TALK:
FOOD TRUCKS. Holy heck. We can only boast of a few, but the ones we have are quality. I'm hoping there are many more to come, and that the city works on making it easier for food trucks to set up shop in Halifax.
---
Lia Rinaldo,
blogger at Se7ens a Banquet, 9ines a Brawl, 7b9b.com
BEST OF 2012: Ace Burger Co. I love a smart, locally-sourced, fresh and delicious take on a classic burger. The very fact that this restaurant idea was born out of an experiment at ILOVELOCALHFX's Open City weekend last Spring, is all the more reason to love it.
WISH LIST: Once we have established a proper food truck culture in Halifax that the city has embraced, the next logical steps are food truck meet-ups and street food festivals. Austin, Texas excels at this. 
---
Kelly Neil
blogger, photographer and food stylist at kellyneil.com
TOP NEW RESTO: Without a doubt, hands down, Piatto Pizzeria & Enoteca is my favourite new restaurant. Their wood-fired pizza crust is amazing! If it wasn't for their Prosciutto Rucola pizza with extra garlic and a side of chili oil, I'd have a lot more money in my bank account.
TREND TALK: I am loving the influx of flavoured syrups and bitters that are making their way into not only cocktails in the city, but kitchens as well. Jitterbug Sodas at the Seaport Market is doing some really interesting infused syrups like Strawberry Jalapeno and Rhubarb Ginger.
---
Renée Lavallée
Red Seal certified chef and blogger at Feisty Chef feistychef.ca
BEST OF 2012:I love simplicity; no frou-frou or extra bells and whistles, but just down to earth, honest food. That is why my favorite new restaurant this year is not your "typical" restaurant, but a burger place. The location is housed in a dingy bar, but that is what makes the atmosphere so much fun. The few burgers they offer are done to perfection and they use local and seasonal products as much as possible. My favorite place is Ace Burger Company; the little brother of Brooklyn Warehouse.
FOODIE WISDOM
I think Halifax can have an exciting food scene but it takes not just the chefs but the patrons of this city to nurture it. Over the years there has been the discussion of fine dining versus casual, but I think the food scene in general, in Canada and elsewhere, is moving away from fine dining to the bistro/casual/unpretentious restaurants and Halifax is doing that.
---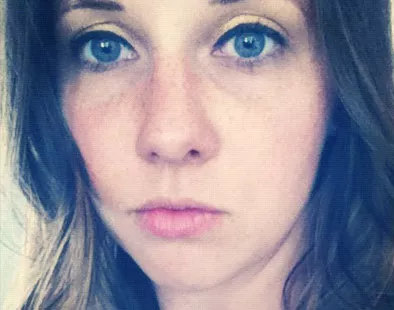 Kristin Innes-Kaufman
blogger at Beer and Basil, beerandbasil.com
FAVOURITE NEWBIE: I'm pretty into the set-up and concept behind Edible Matters. Their menu caters to a wide variety of tastes and reflects what's in season. They pay a lot of attention to simplicity and presentation, and you can *see* (literally, into the kitchen) how much care goes into making your food.
FOODIE WISDOM:People are looking for new and exciting at a reasonable price point, not what's 'been done' unless you're doing it in some revolutionary new way. If people love your food and service, they'll see past location, lack of advertising, the whole gamut, and you'll be that hole-in-the-wall sweet spot that word of mouth will promote. Do what you do well, appreciate your customers, have some character, and you'll go far.
---
Laura Oakley
blogger at halifood, halifood.com
BEST OF 2012: As much as I want to say 2012 was the year of the burger joint in HRM and I didn't jump on that bandwagon, the burger counter that is Ace Burger Co. was definitely my favourite new opening of the past year. Not only because it's not even an actual restaurant, but because the product is locally-sourced, creative and delicious. And the setting in which you get to enjoy it is… unique.
TREND TALK:
The most exciting new food trends in Halifax are of course food trucks, pop-ups, and back-door takeout. Although we are far behind other cities on all of these, I still find them exciting---because I live here. I am very curious to see how mobile restaurants hold up in a seasonal city like Halifax.
FOODIE WISDOM: I've always said that to make it in Halifax you either need to specialize in something you already know everyone loves (i.e. burgers, seafood, Italian) and do it really, really well, or, you need to blow everyone away with a completely new concept or product. In HRM I think the biggest challenge will always be too many restaurants and not a large enough population to support them all.
---
Sheena Clarke
blogger at Butter versus Burpees, butterversusburpees.com
BEST OF 2012: Edible Matters is my favourite new restaurant of 2012. I love the vibe; it's open, and has something for absolutely everyone. You really feel like you're in the mix of something special there, with the kitchen and all its (incredibly talented) culinary worker bees visible via an observation window, there's nothing else like it in HRM. The food is phenomenal whether you're eating in, taking a dinner home to the family, or even popping in for a coffee and a delectable house-made treat to make the morning commute a little sweeter.
TREND TALK:
I love that chefs and diners are recognizing the value in sourcing beautiful, local ingredients. We grow and produce incredible food in the Maritimes; hearing the behind-the-scene stories of farmers and food producers takes the meal experience to a whole new level. 
WISH LIST: I would love to see the Municipality really get behind the food truck scene in terms of reducing the red tape and crafting a policy that fosters a vibrant food truck community.
---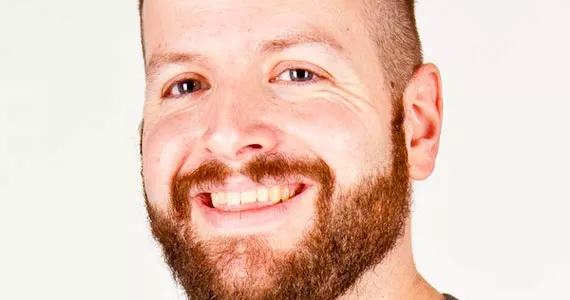 Simon Thibeault
blogger at Passable, passable.ca
WISHLIST: A trend I wish would hit here is Asian bakeries. I wish there was a place I could go and get freshly-made pork buns, Chinese doughnuts, taro-stuffed baked goods, beef curry tarts and more. They're always cheap and plentiful.
TREND TALK:
The best trend in this city right now is how we, the dining public, look at food. We, as diners, have become much more adventurous in what and where we eat.  We just want to eat good food, and that comes in all sorts of places, from fine dining establishments playing with modernist techniques to hole-in-the-wall joints that serve cheap burgers. We are treating food as a much more democratic place, and everyone and anyone can eat anything and anywhere.
---
Julie Hallett
blogger at Taste My Halifax, tastemyhalifax.tumblr.com
BEST OF 2012: I used to work for Chef Ray Henry, co-owner of Relish a few years ago in Fredericton, and was amazed by his creativity and his passion for the culinary experience.  He was working on the development of the Relish franchise at the time and when the first one opened in Fredericton I became an instant fan. I love how you can choose from a beef, turkey or vegetarian burger then top it with their creative dressings. 
TREND TALK:
The local movement in Halifax is nothing new, but lately it has gained such a crazy momentum. The success of events like Open City have really encouraged Haligonians to buy local. Restaurants are jumping on the bandwagon and sourcing local farmers for their menus and patrons are seeking it out. It's a trend that's good for everyone involved. And I've noticed a few restaurants around town adopting a small plates theme. Kind of similar to tapas and such a fun way to try several different things. I always have a hard time deciding what I want at restaurants because I'm afraid of missing out on something else. This way, I can have it all!