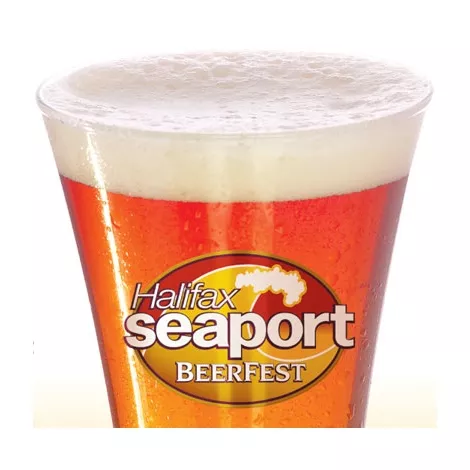 Updated below!
Local beer circles are abuzz with news that master brewer Greg Nash---who left Garrison Brewery (1149 Marginal, 453-5343) last year in over a more or less amiable difference of opinion with Garrison owner Brian Titus and accepted an offer at Moncton's Pump House Brewery---has teamed up with Hart and Thistle (Historic Properties, 407-4278) owner Brian Keith to produce two beers, both released just as we went to press Wednesday night.
Word is both beers are distinctively Nashian; the 37-Hour Simcoe SMaSH is a hop monster---off the bitterness scale---while the Black Nitro isn't quite as bitter, but has a hint of chocolate and coffee.
Has Nash left Pump House for good? "He's been visiting Halifax on weekends to brew these first two beers," says H&T manager Amanda Munro "No long-term commitment has been voiced to me as of yet!"
Well, that's plenty to gossip about at the 2009 edition of the Halifax Seaport Beerfest, taking place in the parking lot in front of Pier 22 and adjacent to Garrison Brewery, this Saturday, August 8. This year's festival includes all the local breweries---Garrison, Propeller, Rockbottom and Wolfville's Sea Level, along with about 60 others. Info at seaportbeerfest.com, and tix are available at NSLC stores, Garrison and at Bishop's Cellar for $35 plus HST, or $40 at the door.
UPDATE (Thursday 12 noon): Word arrived Wednesday night that Nash is in fact moving to Halifax, but not to work for hart and Thistle. Rather, he'll soon be opening his own microbrewery:
"I'll be whipping up some crazy beers at the new pub (Hart & Thistle) in Halifax and working on getting a new micro off the ground at the same time. Tomorrow is my last day at the Pump House. I'm moving back to Halifax to get the new place opened, I'll continue brewing at the Hart and Thistle Gastropub and Brewery for the duration and likely even after myself and a friend get the micro up and running."

Nash stated that he has plans to open the new micro-brewery sooner than later. "We're looking for a location in the HRM somewhere, may likely end up in Burnside or North end Halifax, we'll see what we can find, we've already bought a brewing system so hopefully we'll be up in a few months."

He also has a blog (News and Brews at the House of Nash) up and running that you can visit to get the latest information about what he's brewing down at the Hart and Thistle, and his first post was a great one: This is the spot to get in on all the latest news about our handcrafted cutting edge beers, I'll be pushing the envelope and breaking down the boundaries on beer styles as we know them so be sure to check back often to see what we've been up to down at the Thistle!