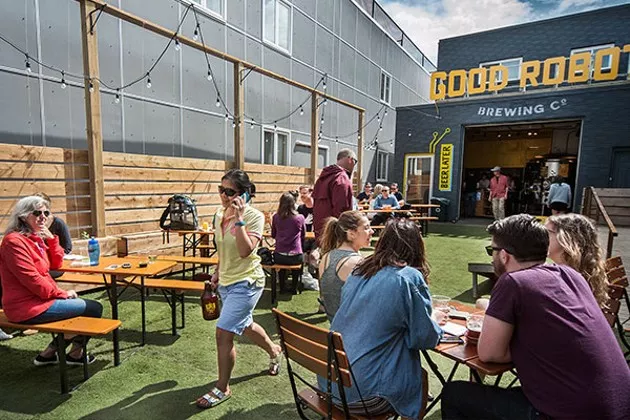 Gold Winner Good Robot Brewing Co.
Silver Winner Chain Yard Cider
Bronze Winner Battery Park Beerbar & Eatery
In the last year, Good Robot's beer has become more accessible outside its location on Robie Street—craft-lovers can find cans of a few Good Robot fixtures at other storefronts. But folks continue to flock to Good Robot anyhow. "By and large, I think what separates our company is the people," says co-owner Josh Counsil, referring to the 35-or-so staff members. "Anywhere there's joyful people working, it's going to be a joyful place to be." The booze probably doesn't hurt, either.