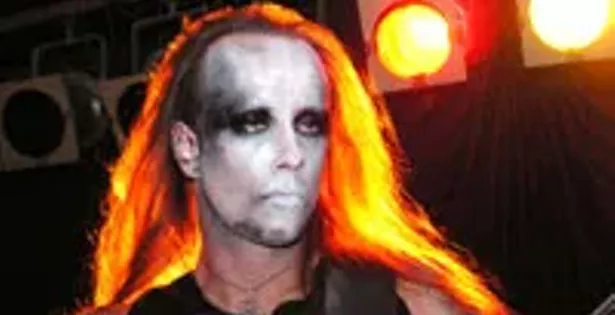 Behemoth
November 19 at The Marquee Club
Since this all-ages show started an hour before the advertised time, a number of people missed Halifax's mighty Hellacaust. Burning Moon played a fantastic, too brief 15-minute set. They're highly technical without being cold, atmospheric without being Viking drama queens. NecronomicoN brought extreme noise from Montreal — not to mention wind machines! I stood near vocalist Rob "The Witch," hypnotized by the mad swirl of hair as much as the rest of the crowd was hypnotized by their tight-as-a-duck's-ass — but much more evil — set. Poland's Behemoth, former black metal gods who lean toward death metal now (to the displeasure of some fans), did not disappoint. The theatrics were there — corpse makeup, spiky leg accessories and singer Nergal's Hellraiser-like outfit. The insanely fast double-kick-drum action, a signature of the genre, was there. By set's end, Behemoth had younger crowd members pumping fists in unison to Nergal's bark-like commands. Older metalheads, who remember when one could detect in the vocals exactly what Satan is up to, weren't quite as convinced.

Support The Coast
At a time when the city needs local coverage more than ever, we're asking for your help to support independent journalism. We are committed as always to providing free access to readers, particularly as we confront the impact of COVID-19 in Halifax and beyond.
Read more about the work we do here, or consider making a donation. Thank you for your support!