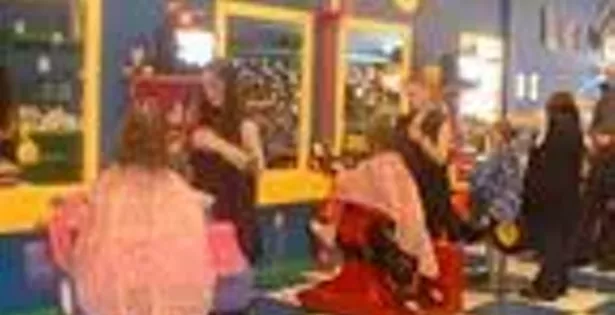 This past September Dartmouth Crossing welcomed Beaners Fun Cuts For Kids (28 Logiealmond). Owner Jackie Percy won't let last weekend's dump of snow ruin her grand opening party. She's rescheduled the festivities to this Saturday, November 29, from 10am-3pm. Pop by with the kids for balloons, face painting, cake and an appearance by Snow White.
"The concept of the business is just fabulous," she says. "I've been a business owner for 12 years with The Bead Pod and have a ball with kids. I've done hundreds of birthday parties over the years, so this business was a natural fit. Adult hair salons don't cater to kids. You've got your Magic Cuts and places, which are pretty sterile. The colours and concept of Beaners is place where kids realize it's about them."
Originally founded in Calgary, Alberta, Beaners isn't exclusive to kids, but it certainly caters to the young at heart. Among the decor: A ballroom, funky autmobile-shaped salon chairs, coin-operated rides (the Dartmouth location features a carousel horse and Nemo), a 26" flat-screen television that stream kid's movies all day long, plus Guitar Hero, an excellent selection of hair accessories, Wekinz and more.