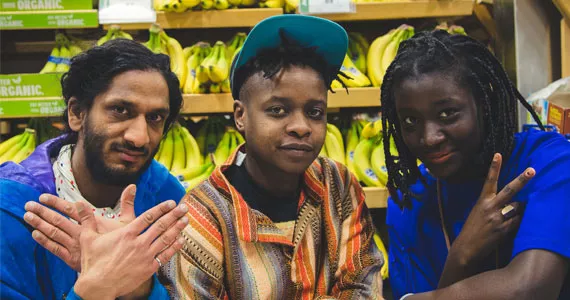 BAHNAHNAH's one-year anniversary
Friday, December 9 at 10pm
Khyber Centre for the Arts, 1880 Hollis Street
$8

Halifax's DJ collective will be performing at The Khyber Center for the Arts on Friday to celebrate its one-year effort in creating a safe dance space for marginalized groups.
Since 2015 the trio, made up of DJs Fadzwa, Shyshaya, Fancypants and BUDI, has been throwing monthly dance parties, known as BAHNAHNAH, to help bring people from different social classes, sexual orientations and cultures together.
"One of the main problems in Halifax is that the communities here are pretty segregated, with dance scenes catering to one specific audience," says Nick Dourado, also known as DJ BUDI. "We noticed that there were people who loved to dance, but weren't being served. People who have not grown up used to hearing dance music."
Dourado says DJs need to play music from around the world in order to draw more people in, which is what the collective aims at in parties.
"Music is a good opportunity," he says, "to get to know other people."
Shaya Ishaq, also known as DJ Shyshaya, says that these dance events are unifying. "If we can really bring different people together within a safe space where all bodies are prioritized and there's no tolerance for any kind of abuse, then that is a step forward," says Ishaq.
"Once we started doing these dance parties, people have been having so much fun and having such a positive experience, so that's the main reason we kept doing it," says Dourado. "People would come to us afterwards and say it was like paradise."