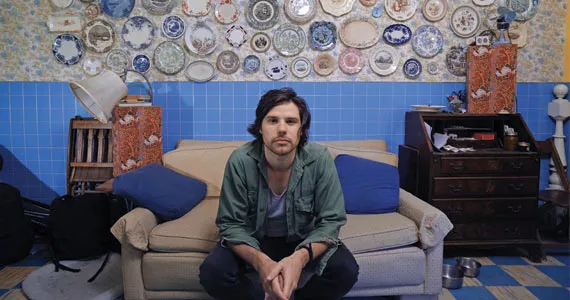 Even as the season draws to a close, the sweet strains of summer continue to echo through the streets of Halifax. This weekend, the Summersonic festival returns to the Garrison Grounds to squeeze the final drops of enjoyment from hospitable climes.
The festival opens with Bahamas, the misleadingly tropical title chosen by Toronto-based Afie Jurvanen. Despite his sunny moniker, Jurvanen insists that his music is more than a soundtrack for the warmer months.
"The name goes long way in suggesting some imagery," he says. "But a lot of the lyrics and the songs are quite dark. Having a name like Bahamas keeps people open to hearing those ideas."
While Bahamas currently tours with a larger band than with his first album, allowing for a increased range of musical expression, the attitude towards performance is one that remains fundamentally fluid, emphasizing spontaneity over stability. "You have to keep some of the naivety of youth and inexperience---that's where you discover things, musically. If you get complacent, you're not reacting to your environment," Jurvanen says. "You're making a speech and I'd rather have a conversation."
It's an ethos of equilibrium that holds true to the music itself. Though Bahamas tells melancholic tales of loves and opportunities lost, the spare, sweet folksiness of his melodies belies a sense of perspective, an approach that is both organic and intentional.
"The name injects some levity into the music---a balance and an exchange," Jurvanen says. "It's sort of an echo of my own life."
BULLEt
Summersonic w/Stars, Father John Misty, K'Naan, Bahamas and more Sept 7 to 9 at Garrison Grounds, Citadel Hill, $35/$85, sonicconcerts.com