With The Marquee Ballroom (2037 Gottingen Street) re-opening it only makes sense that its pizza is making a comeback, too. So, we present to you—Back Stage Pizza , now serving up 18-inch, extra-large pizzas for $15. You can pick up these bad boys on Friday and Saturday nights for now, but soon Back Stage will have pizza seven days a week. And even better? Co-owner Todd Matheson (who works in tandem with Brock Unger) says Backstage Pizza will also have personal pizzas available in the near future.
How does it work? Place your order by calling 444-4234 or using social media and pick up your pizza at the backdoor of the Marquee. Next steps? Enjoy. Tell friends. Repeat.
What a delicious encore to the Marquee's re-opening.
Let's celebrate, shall we?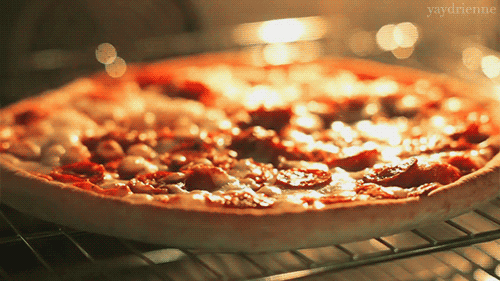 Thanks to Gif Editor, Michaela Cavanagh, for endless inspiration.