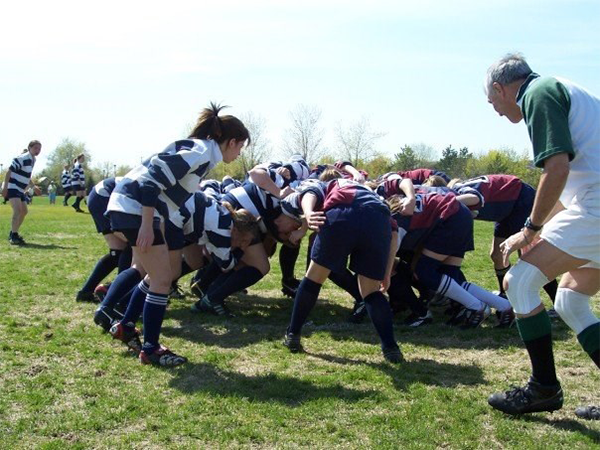 Ruck yeah! The Nova Scotia School Athletic Federation announced the full reinstatement of rugby in Nova Scotia high schools after numerous conversations, a vote over player safety and proper training for coaches.
With the start of a new school year, Nova Scotia high school students were wondering if they would have the chance to hit the field this season after the unexpected cancellation of rugby back in May. The decision to cancel the sport was made by the NSSAF after the injury of a student during a game last season. The news came as a shock to both players and Rugby Nova Scotia.
In reaction to the cancellation, over the past summer representatives from Rugby Nova Scotia, the Department of Education and Early Child Development and the NSSAF researched and created a list of recommendations for the sport in the upcoming season. The recommendations focus on various topics like player safety, minimizing contact, and proper training for staff and coaches in the sport. One change limits tackling to from the waist down only. Coaches will also receive concussion training before the start of the season.
Recommendations were then presented back to the NSSAF's board of governors, and a motion was carried to reinstate rugby. "We are obviously extremely happy with the decision by the NSSAF," states RNS president Geno Carew in a press release. "We were pleased to be involved in the creation of the recommendations and we look forward to continuing a positive relationship moving forward."
Jack Hanratty, provincial coach for Rugby Nova Scotia, says in a statement he has seen the benefits of the sport with students. "We have seen the benefit of rugby in junior high schools for a number of years in specific regions but having the sport officially recognized by the NSSAF is a great way for student athletes to learn the great fundamental movement and evasion skills before playing the contact game in high school."
Allen Vansen, the CEO of Rugby Canada, congratulated Rugby Nova Scotia in a statement on the reinstatement of the sport in the province, and for its guarantee to ensure safety among students who participate in the sport: "Rugby Canada commends Rugby Nova Scotia for their continued commitment to offering quality training opportunities for coaches and referees, and initiatives which raise awareness of game welfare. We are thrilled to see such a positive outcome, and will continue to work closely with Rugby Nova Scotia to ensure that opportunities to participate in rugby are done so in a safe and inclusive environment."
The Nova Scotia high school rugby season will begin in February 2020 with a shortened season, so students take part in fewer games.