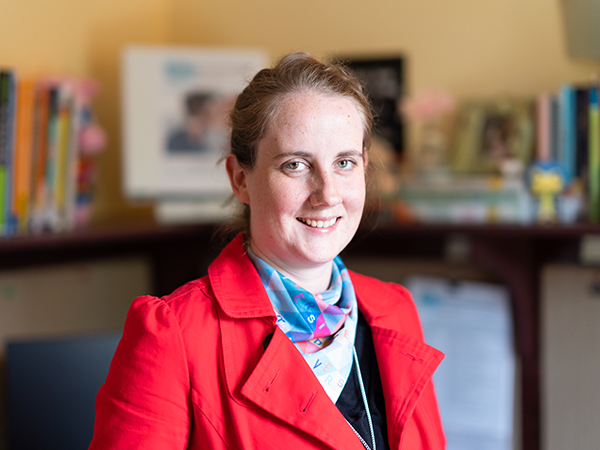 Love is hard. Sex is complicated. Consent is mandatory but not always given and sex-ed curriculums don't necessarily tick all the boxes. These things get even more complicated for teens and adults on the autism spectrum.
Autism Nova Scotia's Healthy Relationships, Sexuality and Autism program fills in some of these gaps by supporting teens and adults over 19 years of age in Nova Scotia with autism by teaching concepts of sexuality and social skills through interactive, sex-positive, inclusive sexuality education lessons, and the summer session kicks off this week.
The program—authored and run since 2018 by Autism Nova Scotia's program director Yevonne Le Lacheur—has six or seven spots and runs for 12 weeks. Le Lacheur says it opens a safe space, "offering an avenue to open up conversations that might not have happened before."
Danielle Griffin is an autism advocate on the spectrum who helped develop the program's curriculum. "I feel like people on the spectrum don't get the same amount of education surrounding sex ed that others may get," she says, "For me, I learned things I've never known, things that I have completely missed in high school, missed in college. So it was completely eye opening, to kind of realize all this information that I was missing."
By being sex-positive, 2SLGBTQ+-friendly and focusing on best teaching practices for its participants, the program is really effective. Lessons break down some best practices for recognizing when someone is in to you, and acting on it—and how to handle things if someone isn't interested. From chatting someone up on the bus, to self care and self love, it's the self help book we've always needed.
"What's really exciting for me," says Griffin, "is the emotions, the dating, the social part of the of the curriculum that we seem to have a lot of holes around. We don't know a lot about it. So it really helps us kind of figure out that area of life, which is an important area."
The program also works to reinforce that people on the autism spectrum can date whoever they want. "It's commonly seen in social media, where disabled people are matched up with other disabled people. And that's just not accurate or true," says Griffin.
"I know a lot of people who just want to grow up and have a family, but then to be told that you can't date most of the population...because you're autistic. I don't know how to describe it. It's just isolation."
It's one of the ways the program tries to go beyond just teaching a curriculum. "We're teaching the content, but we're also taking the time to discuss where the people are in their lives. And if they're coming with like, 'this sucks...' we offer an opportunity and a platform and a space to talk about things" says Le Lacheur.
"Being able to tell when somebody is into you, or even something as simple as what consent looks like, it's extremely important," says Griffin. "That being said, I do think this could probably go out and every teenager and adult could use this. It's not limited to autism."
The program is currently being expanded to seven sites outside of Halifax, in partnership with eight community partners across Atlantic Canada. There's already been a program in Truro, and this summer's Halifax program is the third in the city. Up next after the expansion pilot is translating the curriculum into French.