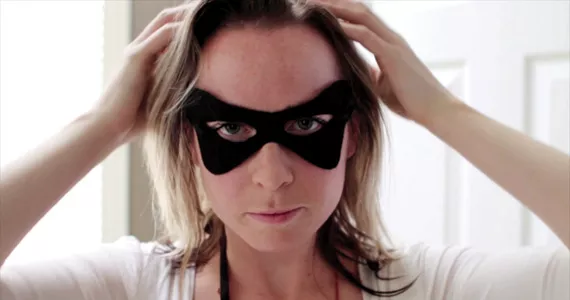 Laura Burke just wanted to be normal.
While Burke was finishing her final year in drama studies at Concordia University, she was diagnosed with schizophrenia. After coming back home to Liverpool, Burke documented her journey to normality in Superhero. It, along with others showcased at the Atlantic Minds Wide Open Film Festival, uncovers the hardships of mental illness.
"Art is an important form of dissemination," she says. "When it comes out, it's more than a concrete message about awareness. It hits at a deeper level."
The idea for Wide Open began through therapy programs at the East Coast Forensic Hospital. Doctors Brad Kellin, Andrew Starzomski and their colleagues began a filmmaking program for patients two years ago as therapy.The films are shown through the YouTube channel East Coast Arts & Film.
"The science of well-being is critical for everyone," says Starzomski. "We have clients who are 25 to 35 years old and they never had the feeling of accomplishment. We want people to feel good about themselves and contribute to the community."
Shot as a visual poem, Superhero follows Burke's everyday life. Directed by Jenn Millington and produced by Mike Hackey of Egg Films, the film strikes a message of hope and despair.
"When I was writing the poem, I was aching to be normal," says Burke. "Hoping that things will be different actually makes things harder. You have to live in the present."
Most of the shorts at the festival were produced in Nova Scotia, including Here by Isabelle LeVert-Chiasson, Katelynn Northam and Kimberley Csihas, which explores the meaning of community in Halifax. International entries include Ken Paul Rosenthal's award-winning documentary Crooked Beauty, about artist Jacks McNamara.
The most engrossing films are those made by people with mental illness. Robyn Badger's short Please Respect shows off her child-like qualities as a tale of respecting others through the idyllic storytelling of two siblings. "I'm totally exposed and being who I am," says Badger. "The film is about struggle, strength and treating people with respect. The film affects people's comfort zones differently. There is still innocence in a child even if you're different."
After a successful career as a production designer in British Columbia, Badger was diagnosed with bipolar disorder. The CBC documentary Robyn, which will also be screened at the festival, captures Badger's struggles to regain her life. Badger is currently based in Dartmouth and works with young filmmakers through the Viewfinder program.
"When you live with mental illness and addiction, you need the community," says Badger. "Everyone has to deal with mental wellness and we need to care of that together."
Burke continues to give back to the community through advocacy. Recently she performed her play Voices, which tackles the despair of psychosis, in San Francisco. Burke is studying for a master's degree in drama therapy at Concordia University. She hopes to use her play as a workshop tool.
"Yes, we need to validate the suffering," says Burke. "But mental illness is more about alienation. It's more than fixing someone who's broken. We need to reach out to others and give people a sense of empowerment."
---
The Atlantic Minds Wide Open Film Festival, Friday, November 25, Alderney Landing Theatre, 2 Ochterloney Street, $15, atlanticmindswideopen.ca