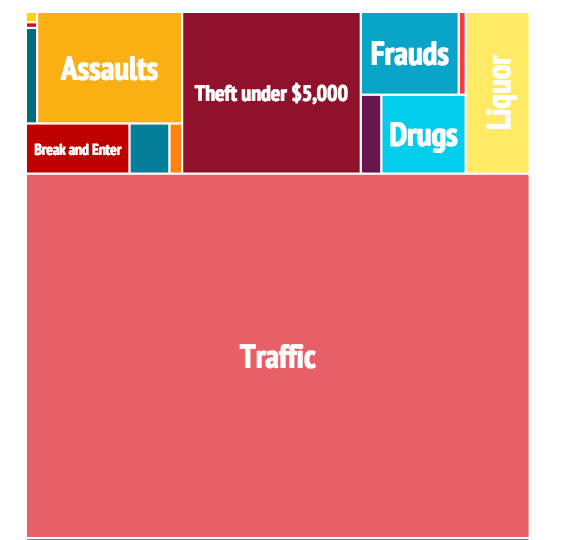 Crime is down in Halifax. That's according to the first quarter stats for 2015 released by Halifax Police, which saw an overall drop of eight percent (or 358 cases) compared to the same period last year.
Violent crime, however, has jumped 11 points compared to the first quarter of 2014. Assaults are up by nearly 12 percent. There were 628 reported assaults in HRM from January to March—67 more than the same period of 2014.
Some of the stats are just too small for any variance to be useful. Homicides, for example, are down by 33 percent. But that's only because four people were killed this winter compared to three in the same period of 2014. Likewise, prostitution's 137 percent jump from 2014 is only due to 11 more charges.
In terms of sheer amount of crimes committed, traffic offenses dominate the charts. Over 7,000 traffic charges were made in 2015's first quarter. That's still down 20 percent from the nearly 9,000 made in the same period last year.
We've assembled some other highlights below, but you can read the full list of number from the cops here.