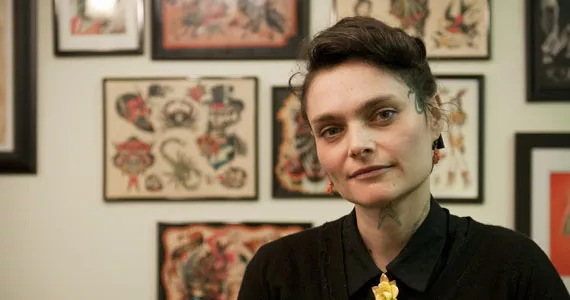 Tattooing
since 2006
From
Nova Scotia
Trained
In Toronto with Bill Baker
Style
Portraits, traditional American
What's popular in your shop right now?
It's a range, lots of traditional stuff and portraits, what we do in the shop. Japanese, black and grey.
Do you have a tattoo you're most proud of?
The one that I really like is this portrait of Marlene Dietrich. She got it on the back of her forearm, and it healed really well.
What's the strangest thing you've ever tattooed on someone?
I don't know what strange would be. It's not really my call.
What's the favourite piece on your own body?
I have a Dorothy from The Wizard of Oz on my leg that I really enjoy. It's by Josh Dobbs who is now at Techfrique.
What's the first thing someone should consider before getting a tattoo?
Don't try to stuff too much meaning into your design, just get a nice-looking tattoo. Simple is always best, bold will hold.