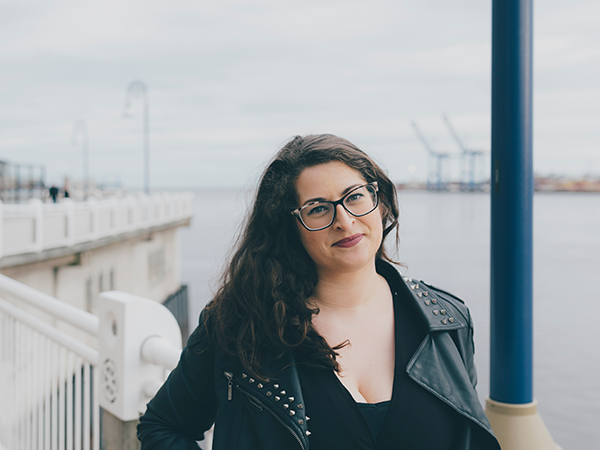 When I moved to Halifax in 2007, the first apartment I went to see was a $750 bachelor in the south end with no windows. The landlord told me he could put a window in "if I really needed one." My friends and I joked about that experience for ages; it seemed ludicrous at the time.
This May, I started looking for an apartment for the first time in years. I had a near-impossible time finding listings on the peninsula within my budget. Friends told me about units in their buildings, but many of them were converted into Airbnbs once the tenants moved out.
One place was out of my price range but I was desperate, so I scheduled a viewing. It was a basement with ceilings so low I nearly hit my head on the exposed pipes (I'm 5'6"). There were two windows: a tiny one in the shower and another small one in the bedroom that got no light because it was under a patio. It was listed for $1,250 a month (not including utilities). That $750 windowless bachelor was looking pretty decent now.
I saw 14 apartments in a few days. A handful of those had cockroaches. I was told that the ones I applied for had been rented within hours.
Finally, I found a place in Fairview. It was cute (as long as you ignored the "DIE" graffiti outside) and affordable. It was a four-month lease—not ideal, but would give me time to find something for September. Then the issues started immediately: I didn't have a functioning fridge for the first week. The kitchen backed up and flooded with grey water. It flooded a second time shortly after—they had nailed the baseboards into a pipe during renovations. The list went on.
Feeling defeated, I emailed a realtor in the middle of having a panic attack at the thought of apartment hunting again. I had money saved but didn't think it was realistically enough for a down payment for another few years. I felt hopeless with renting, though, and needed to explore my options.
My friends and I often talk about how it's an awful cycle: Mortgages can be cheaper but rent is too high to save money for a down payment. Despite being 30 with a decent salary, I wasn't able to save the full amount needed on my own because of how much of my paycheque went to rent each month. My family helped with the remainder needed for the down payment and I am so grateful and privileged to have that option, because I know it's not one for most.
Many of my friends are debating whether to go through the stress of finding a new place they likely can't afford, or stay in their cheap rundown apartments (one had no functioning toilet for two and a half weeks. They're staying because the rent hasn't increased since the first MCU movie). Others are where I was recently—going to too many viewings and competing with seemingly the entire city for a place to live.
We have to admit that the rental situation in this city is unsustainable. We need more affordable long-term rental options that aren't cockroach-infested windowless basement apartments, and we need them soon because I'm sick of having friends give up and move away.