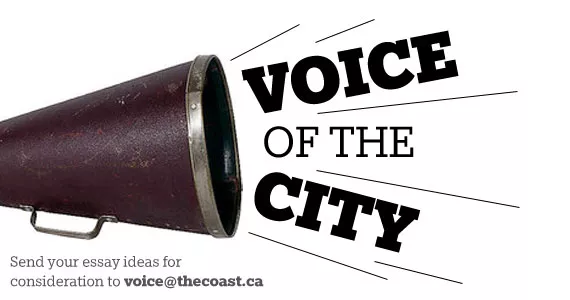 Throughout the history of sex worker activism, those who support rights and safety for sex workers have had to push back against feminists who seek to make their careers off of sex workers's backs.
Anti-porn academic Gail Dines is in Halifax this week, speaking at a conference– Emergent Learning–that you, too, can attend for $300. The cost of the conference is extremely restrictive to most, let alone the survival sex workers in Halifax who should have access to a space where their lives are being debated, discussed and analyzed.
This is a pivotal moment in Canada for sex worker activism. The laws that have made prostitution de facto illegal were struck down by the Supreme Court of Canada because they denied sex workers their rights to safety and security. In Halifax, spaces like Dines' presentation are unsafe for sex workers who may want to have their voices heard. If they are able to pay the registration fee, they would have to take a tremendous risk to speak up and against Dines, a prolific academic whose authority has been validated by the organizers.
I face risks when I speak against anti-sex work and anti-pornography activists. I risk being excluded from jobs working with children and youth, losing job opportunities at feminist organizations that take the position that sex work is inherently violent. But as a non-sex-worker, the risks I take are minuscule in comparison to the risks faced by sex workers who speak out. They face violence, ostracization and persecution by outing themselves as participatants in the sex trade.
We must reject the notion that safety and security are only given to those who demonstrate "morally correct" behaviour, and recognize that sex workers' rights are human rights. In her book Sex Workers Unite: A History of the Movement from Stonewall to Slutwalk, Melinda Chateauvert writes, "Human rights activism empowers the disenfranchised to create the conditions in which marginalized people can speak their truths and craft their own solutions to the problems they identify." Emergent Learning disenfranchises sex workers by giving Dines an unchecked soapbox from which to preach, and allowing her to dictate solutions that she champions from her self-perceived moral high ground.
Statistics and research used by anti-porn activists are skewed, cherry-picked and decontextualized to support their conclusion that porn is inherently bad. While the conference promises to "support open, frank and constructive conversations," had the organizers done their homework they would have known this is exactly what Dines does not want. Anti-porn and anti-sex work activists are not interested in a nuanced or complicated discussion of sex work or pornography. As a sexual health educator I've routinely given support to attendees of Dines' presentations who feel shamed.
Why should we talk about porn? The fairy grandmother of pornography, Annie Sprinkle, has said, "the solution to bad porn isn't no porn, it's to make better porn."
Courtney Trouble's porno Lesbian Curves helped me challenge my fatphobia; Mia Gimp's performance in Clark Matthew's KRUTCH is a tool to address abelism. Mireille Miller Young, Sinnamon Love, Cinnamon Maxxine and Shine Louise Houston have all challenged me to think about racism and representation in pornography. Gayle MacDonald and Leslie Jeffrey's book Sex Workers in the Maritimes Talk Back politicized me, challenged me to stop thinking of sex workers as disposable and antithetical to "feminist ethics."
Rape and violence existed before porn, and would continue to exist if porn didn't. Why not focus on how rape is structurally permitted due to rape culture, how criminalization and incarceration permit and condone rape, how white supremacy reinforces poverty and institutionalized violence and how notions of moral acceptability make sex workers "rapeable" and "disposable"?
We need to have discussions about what constitutes ethical porn; how we can represent diverse sexualities and genders on camera; how we can explore and broaden ideas of sex beyond hetero-patriarchal ideals, and how we can fight racism and transphobia within pornography. We need to listen hard and think about how we can support the rights of sex workers and create spaces where they speak to their own experiences.
Emergent Learning's organizers could have done this by putting sex workers' voices at the forefront. They could have offered free tickets to local organizations that represent sex workers, invited a speaker who teaches porn literacy from a shame-free approach and they should be challenging the idea that Dines, even while she has her feet squarely on the backs of sex workers, has the last word on pornography.
---
<
Jean Ketterling is a sexual health educator and sexual and gender justice activist. She's the proud curator of a growing feminist porn lending library.