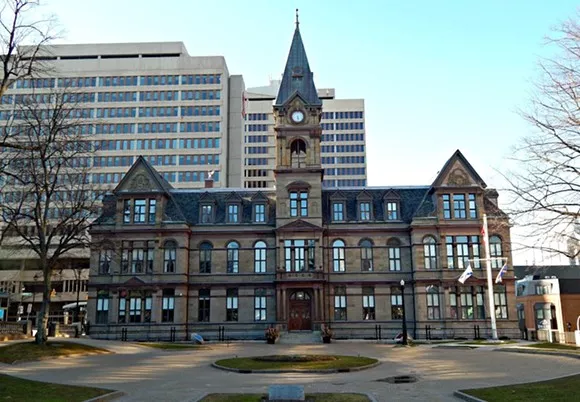 For the fourth time in 15 months, Halifax has lost one of its public relations team.
Lucas Wide is leaving his position as a senior communications advisor with the Halifax Regional Municipality after just six months on the job.

Wide confirms in an email he'll be starting a new position next week with the Nova Scotia Government and General Employees Union.
He's the second spokesperson out the door in the last four months, and the fourth in barely over a year.
Former
Chronicle Herald
reporter and Premier's Office press secretary Jennifer Stairs exited city hall last April after two-and-a-half years. She now works as director of communications for the Nova Scotia Judiciary.


Stairs
was
replaced by Adam Richardson, who also voluntarily left the job after just four months. He was eventually replaced this past spring by Wide.
"I think there's a domino effect," says continual HRM communications officer Brendan Elliott. Meaning job openings elsewhere in the world of media relations tend to create new opportunities for advancement up the PR ladder.
Elliott's former coworker Tiffany Chase, as an example, left her job in April after nearly 10 years with HRM to take a position with Nova Scotia Power. He's also seen several other former coworkers move on in the four years he's been with HRM.
The spokesperson says there are unique challenges in the high-pressure world of public relations for a municipal government.
"No doubt about it, it's a demanding job," Elliott says. "A lot of times we're getting called about negative stories; things people are complaining about. If you take it personally, it'll eat you up at times."
The salary range for Wide's non-union position with HRM ranges from $65,000 to a maximum of $95,500 per year.