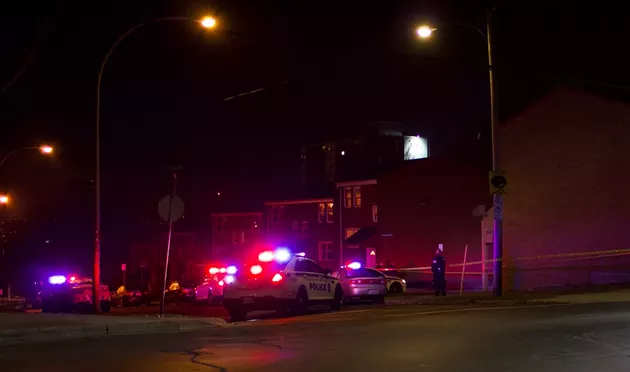 There's been another homicide in HRM, the eleventh so far this year.
According to Halifax Regional Police, officers received several reports of gunshots on Cragg Avenue, off of Uniacke Street, at 11:07pm.
Police responding to the area found a male who had been shot and was suffering from life-threatening injuries outside of a residence. Terrence Patrick Izzard, 58, was transported to the QEII Health Sciences Centre but passed away from his injuries.
The entrance to Cragg and a front yard at the corner of Gottingen and Uniacke streets were taped off early into the morning as crime scene members walked around and spoke with neighbours. Police say no suspect information is currently available.
The death comes just two days after that of 21-year-old Shakur Jefferies, who was killed Saturday on Washmill Lake Drive. Carvel Clayton, 21, has been arrested and was arraigned in court Monday on a charge of second-degree murder for the shooting.
That makes 11 people in the municipality who have been murdered so far in 2016. Several of those have been shooting deaths involving young black men, including a trio of murders this past spring that prompted marches and community members speaking out against violence.
It's the highest homicide rate in the city since 19 people were killed in 2011.
Anyone with information is asked to call 902-490-5020 or contact Crime Stoppers anonymously at 1-800-222-TIPS (8477), crimestoppers.ns.ca or texting Tip 202 + your message to 274637.