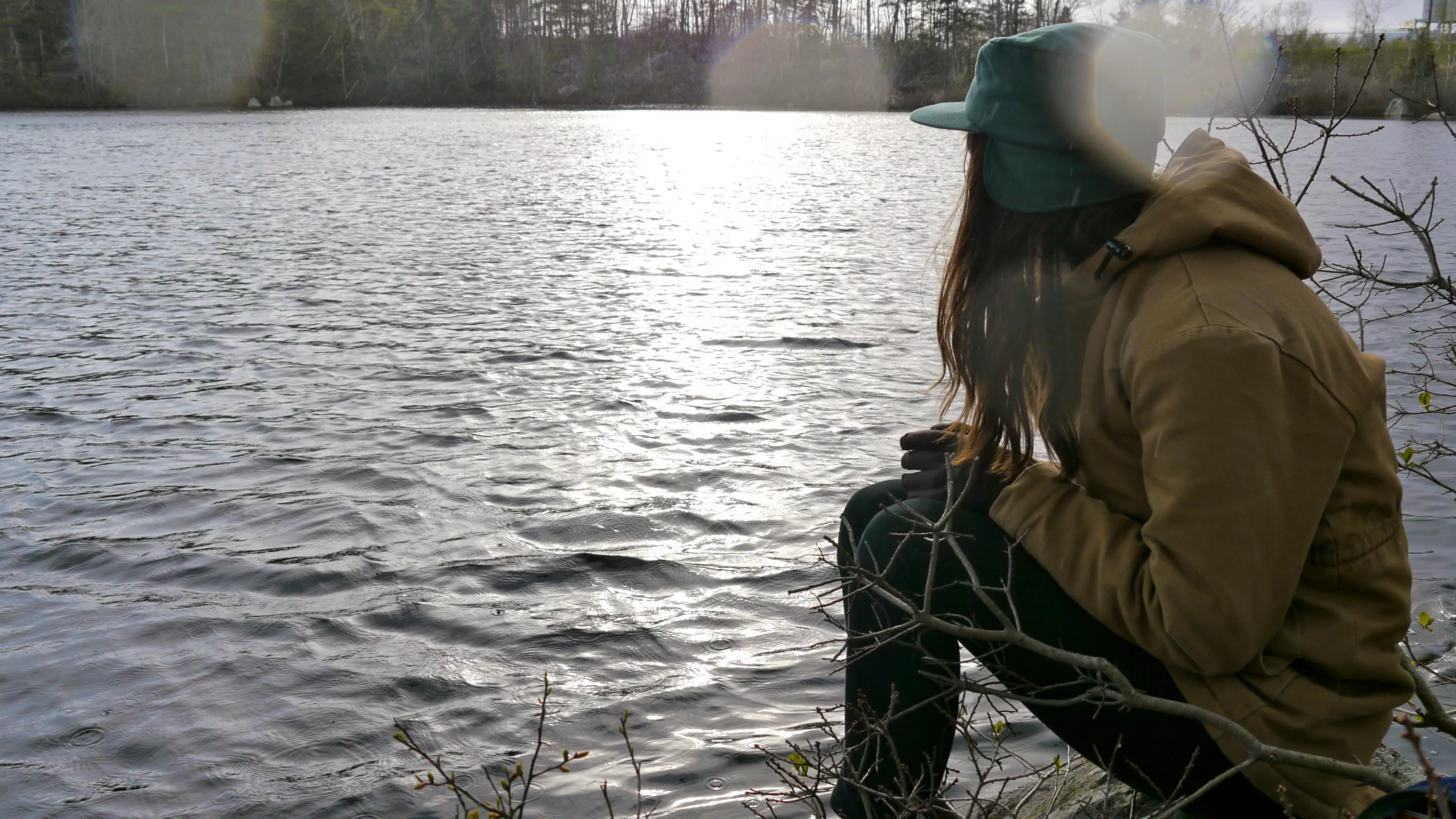 The Fieldwork residencies have allowed HRM artists who lean towards the natural and social sciences to shine this spring/summer (to July 2013, fieldwork-hrm.org), and Anne Macmillan's current Fieldwork project, Little Lakes, has her diving right into her work (oh, this pun gets better later).
Little Lakes explores Macmillan's fascination with tracing, perimeters, containment and cataloguing (last year, Macmillan's Prospect 15 exhibition showed painstaking laser-cut cardboard boxes for rocks, for example).
Donning wetsuit and flippers, Macmillan is mapping in 3D the perimeter of over 20 of the "little lakes" located in HRM. After being invited to contribute to Fieldwork by organizer Wes Johnston, Macmillan got to work. "I immediately begin looking at maps of the HRM. I starting seeing that there are multiple lakes identically named, which I thought was odd and funny and special. Although it turns out to be very ordinary to have repeating place names. Depending on where one lives, one may only be aware of their own Long Lake, for example, when in fact there are about eighteen Long Lakes in HRM alone."
From now until August, Macmillan will brave rain, mucky lake bottoms, the terrifying idea that a skeleton will grab your ankle, before she begins grad school in the US. "I often have to hike through dense woods, occasionally trespass, walk along train tracks, relying on a GPS to lead me there," she says. Encountering rocks, fallen trees, forests of lily pads, even beaver dams—are all part of the experience. "I'm really interested in these aspects because they alter the shape of the recorded swim path, my experience and the identity of the lake."
"Surprisingly I haven't run into a single leech. Normally I'm pretty squeamish about leeches, but for this project I have put that aside and have found myself wading knee deep through the muck of dead sticks, plants and mud of the less cosmetic lakes," says Macmillan. "I'm collecting a lot of good stories, and have to laugh at the humour in what I'm doing."
If you want to join in the fun, there will be a public swim at the most easily accessible and enjoyable lake after Macmillan has finished mapping. Tentative date is Wednesday, August 5, check the Fieldwork site for confirmation and information about Macmillan's upcoming artist talk.
Having already mapped 10 of the proposed goal of 20, Macmillan has found some hidden gems. "I can highly recommend the Little Lake near Terrance Bay River, off of River Road. It's a beautiful landscape, easy to access, a nice deep lake and not too much vegetation along the edges."
But more than discovering your new favourite swimming hole, Macmillan is more invested in exploring the process of mapping. "I'm interested in the shape of the lake as mediated by myself and the technology I'm using, regardless of whether or not it's a pleasant experience," Macmillan says.
That's not to say Little Lakes has been without its charms. "I always look forward to that moment when I first see the water of the lake, usually just barely through the trees in the distance," says Macmillan. "It's an amazing feeling, coming to know them in a personal way—an invented way, but unique nonetheless."