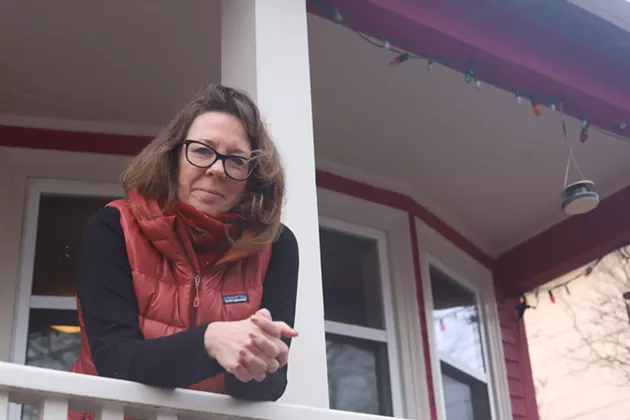 Editor's Note: Each day from December 1 -21, Halifax' poet laureate Sue Goyette will write a new poem to share with the city on The Coast's website and social media. "If I need this, I bet other people need this," she told us on day one—and we think she's right. In a year that's felt like a months-long dusk, this will be some light we can carry forward, together, until the days begin to grow again.
Here is her poem for December 11:
T
he buried waterways beneath Halifax are showing up in my dreams. I waded down Cunard with a woman in a power suit last night who was guiding me by the elbow and called me sweet pea. She said:
you've got this. It's all about waist up dressing
then was replaced by Anna, the enthusiastic lunger in the exercise video I've been doing who really
hears
the music
. My legs are burning,
she said buoyantly, knee deep in water. I miss seeing women irl. Women blazing down sidewalks, their thinking sparkplugging wild chandeliers into the atmosphere rousing anyone in their vicinity with their leftover energy. Women who know how to start a fire with a butter knife and their horoscope and can wear shoulder pads and trainers and not give a shit what you think. I miss women who will reach out and put their hand on your arm when every unbearable thing is percolating in you because they know. Being apart is not good for us. Dust off your sugar bowls and reboot on your fuse box. Kick to the knee if you have to. There is water beneath this land we're walking on.