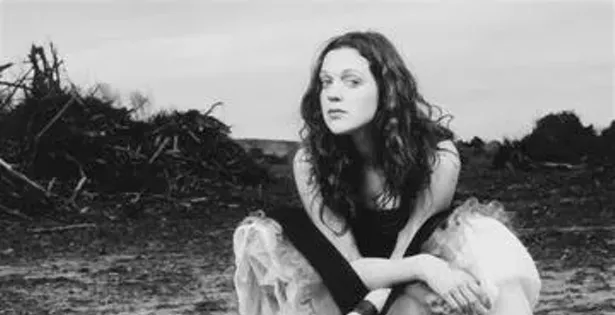 One of Halifax's favourite troubadours, Amelia Curran, will finally get the support system she deserves now that she's been signed to crackerjack Toronto label Six Shooter Records, which is also home to Jenn Grant, Elliott Brood, Luke Doucet and Christine Fellows.
"We're gonna re-release War Brides before going ahead with the new record," says Curran of her ECMA and NSMW-nominated 2006 release. "I'm gonna tweak the artwork—originally I did the artwork and I'm not a designer. I'm gonna get somebody to clean it up. Other than that it'll be the same record, just in the Canadian market, where it's never been before."
The Six Shooter deal represents a lot of firsts for Curran, who recorded and released four records, indpendently, in six years. "It means my whole world has just gotten a lot easier and bigger. I have management, I have distribution, marketing and promotion—I've never had any of this stuff before. I'm going to tour Europe! Before, it was like Europe didn't exist. Oh you're gonna tour the moon? OK. This is everything at the right place and the right time."Six Shooter has also added Curran's friend and colleague Heather Gibson of the In the Dead of Winter festival to its team of managers. "Officially she's the head of my management," says Curran, "which is hilarious in some capacity, because Heather and I have been working together for four years."
After War Brides, the label will launch the new record Curran's been working on for the past year with Don Ellis in her hometown of St. John's. "We started last Christmas, so I've been running home once every two months or so for a couple weeks at a time," she says. She'll mix through the fall with a release set for next year.
Curran and Jenn Grant will embark on a Maritime tour October 1, including a pair of shows at The Carleton on the 6th and 7th. The national release date for War Brides has yet to be nailed down ("before Christmas for sure," ensures Curran), so watch this space for details.