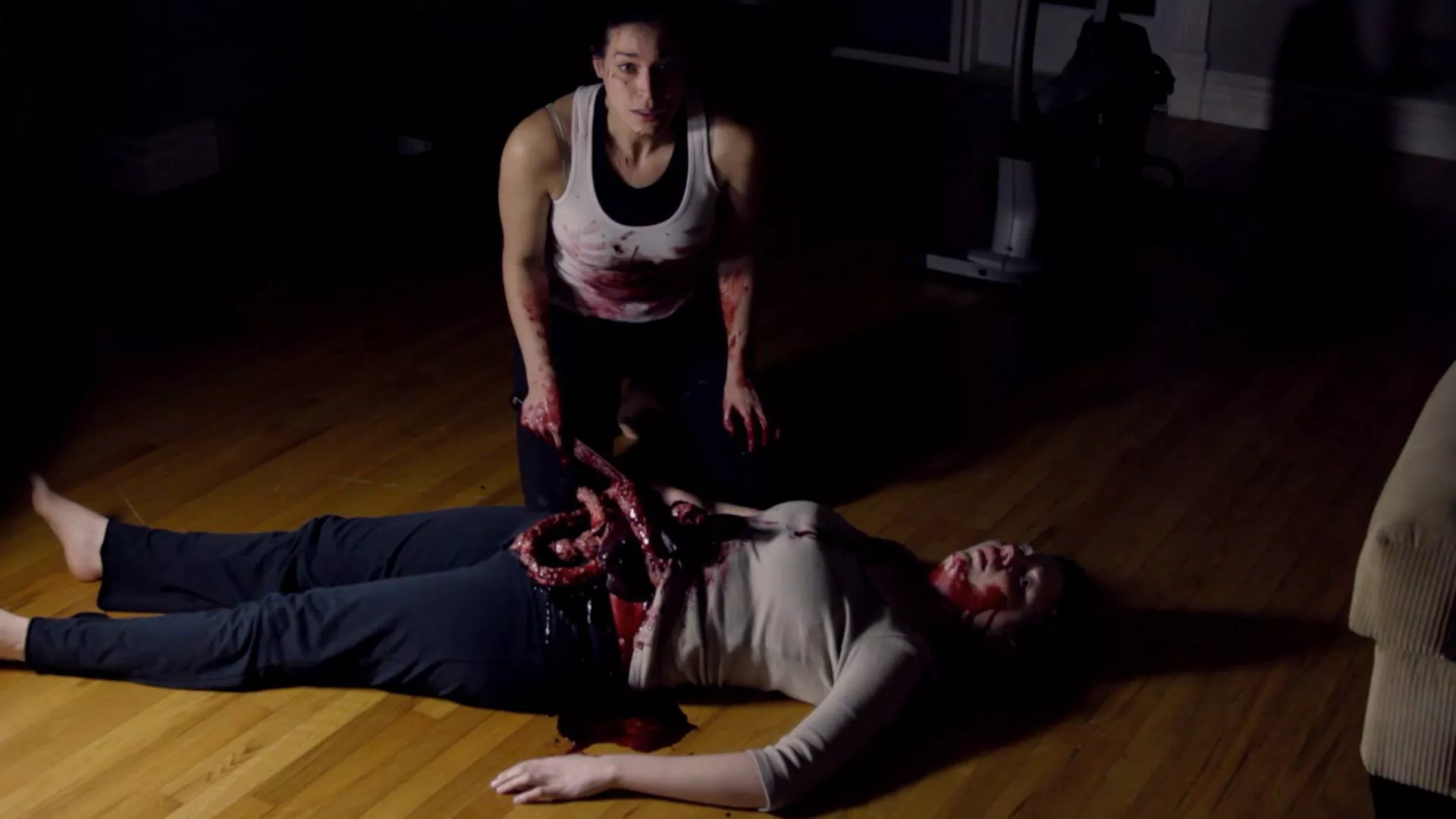 A few years ago, a couple of local horror filmmakers entered a Quentin Tarantino contest with a fake grindhouse-inspired trailer. The entry ended up winning, and that honour scored financing and development for one of Halifax's most well-known film productions, 2011's Hobo with a Shotgun.
This year, a couple of local horror filmmakers entered the 2015 CineCoup challenge, a 12-week genre-film contest with a one million dollar development deal for the winning trailer. This week, the Nicole Steeves and Struan Sutherland joint, Namas-DIE, placed in the Top 30 of over 120 entries. It's the only trailer from Atlantic Canada still in the running, but in order for Namas-DIE to win, it needs your votes!
Produced by Sahar Yousefi and André Pettigrew, Namas-DIE is a horror-comedy with an all-female cast that features a group of old friends who treat themselves to a yoga weekend, but here's the sick twist: the last yogi alive wins $20 million bucks. Soon, quaint female friendships turn into yoga-mat blood-baths, in keeping with Sutherland's dark, absurdist humour and the expressive performance of Steeves and company. It's a starkly styled, gross-out horror with layers of satire that could be Sutherland's first directed feature (just yesterday, his AFCOOP Film 5, The Hold Up, was nominated by Screen Nova Scotia for Best Short Film). Using skills from both of their experiences in the Film 5 program, Steeves and Sutherland have been nailing their routine CineCoup "missions," which are mini-projects that demonstrate all dimensions of the film's mood and concept, from silent scenes to promo materials.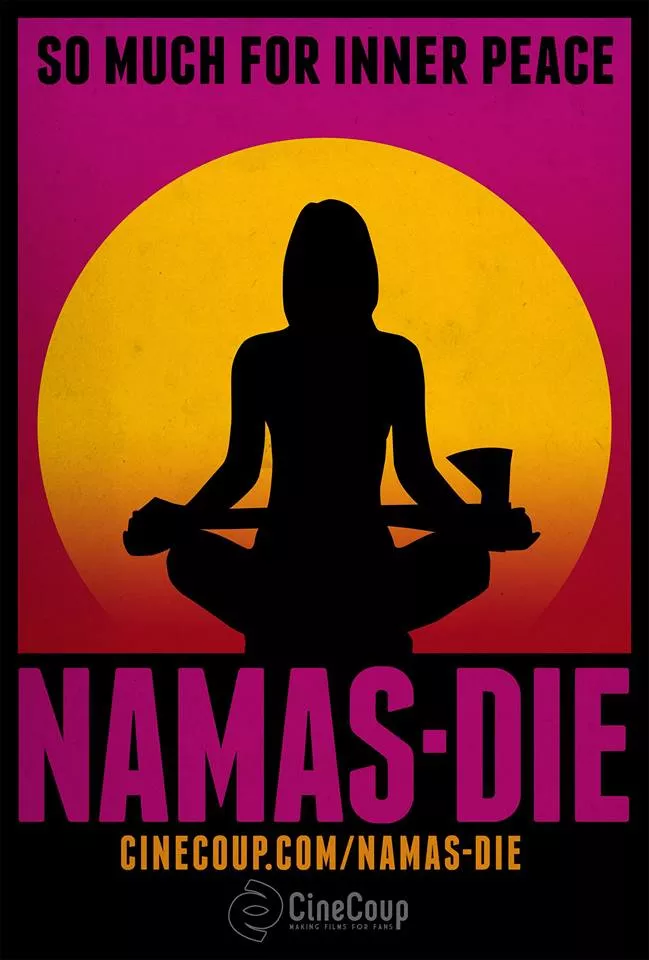 All of the missions so far can be viewed online, and Namas-DIE's continued success in the contest relies on votes and shares. It's an opportunity that could bring film jobs to Nova Scotia (#NSFilmJobs) and could create a genre cult-classic like Hobo with a Shotgun or last year's CineCoup winner, Wolfcop. And I don't know about you, but yoga sure makes me want to kill people. Plus, the all-female focus is much-needed. Even films like The House on Sorority Row or the thousands of strong female horror leads still defer to male perspective. Finally, female-focus has become deliberate (and welcome) in genre films; director Nicolas Winding Refn's The Neon Demon, for example, has been waving that flag since its conception. 


But what makes Namas-DIE well-suited for a win is the scope of project in relation to the budget, which isn't a huge amount for a feature film. But Namas-DIE has been designed for that budget line, and a million bones can get you an awful lot of fake blood and rubber skin. And, one more time: #NSFilmJobs.


Along with helping local filmmakers achieve something amazing, this is a good chance to check out the rest of CineCoup's indie film competitors. It's also likely that entries placing in the Top 15 will be positioned to option scripts for further development, so every single vote and share counts! Namaste.