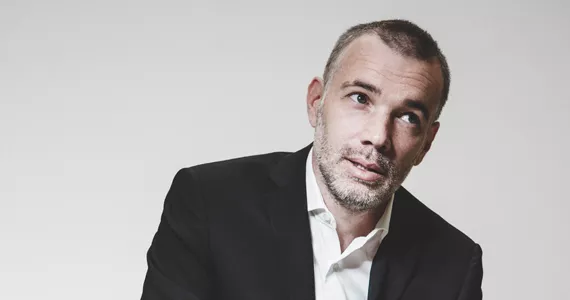 Buck 65
Saturday, November 29
Marquee Ballroom, 2037 Gottingen Street
$27/$32
---
Buck 65's new album, Neverlove, features raspy shrieked choruses and raw rhymes about divorce—and that's only on the opening track. Beginning with "Gates of Hell," the Mount Uniacke-bred MC, AKA Rich Terfry, howls his lyrics, thanks to a friend who recommended scream therapy for his broken heart. Yet that unflinching track was far from the fiercest moment during studio sessions.
"Another old friend of mine, Sage Francis, messaged me this week saying: 'My favourite song's not on the album!'" Terfry says about the laments of his fellow idiosyncratic MC. "I had to tell him a lot of my favourites didn't make it, because I wasn't going to take the chance of making my wife—my ex-wife—feel vulnerable."
Fans may be surprised to learn that Terfry showed restraint on the LP, especially after hearing bleakly intimate cuts like "Baby Blanket" and "She Fades." But ultimately, his audience was more shocked by "Super Pretty Naughty," his first dance-floor anthem. "I forced myself to have a bit of fun, knowing I needed it," he says of the silly pop song, adding that it was partially an experiment to make his new, dance-crazed lady friend smile.
And that fun-seeking urge also compelled Buck to record a second, more independent LP called Laundromat Boogie (released in tandem with Neverlove). The disc's jazzy instrumentals and sudsy sex theme were conceived by Halifax producer Jorun Bombay.
"Buck's so willing to try crazy ideas, instead of shooting them down," Bombay says, adding: "Other artists didn't have the hindsight to see Laundromat Boogie's potential. Buck did."
Terfry is equally complimentary of Bombay, saying: "I did the vocals in my bathroom, but he makes it sound like a big slick studio recording. He's a genius."