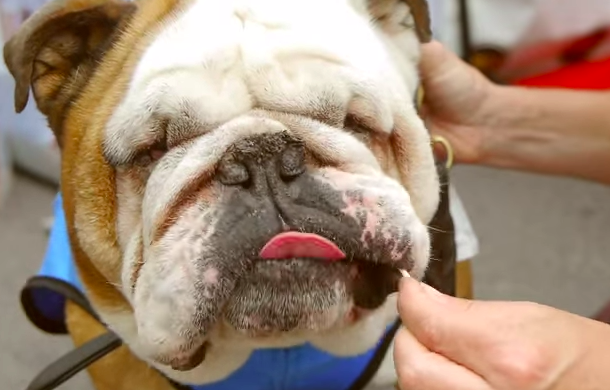 Summer is when brands hit the beach. June is the perfect month to scare kids about outdoor safety, or barf out the latest fetishization of Canadian culture. For example, here's a small sampling of some of our favourite weird press releases from the past four weeks. Please enjoy responsibly, as we all try to come to terms with #Bennifer2.
———
Operation Lifesaver urges Canadians not to be killed by a train this summer
From
Operation Lifesaver
—a national public-rail safety program sponsored by Transport Canada—comes summer's hottest webcomic: "The Misadventures of Bob." Follow along with Bob "as he embarks on warm weather adventures the wrong way—in the path of an oncoming train."
There's nothing funny about being hit by a train, but these comics are, well, charmingly blunt. Aside from watching Bob get repeatedly pancaked, OL will be launching "witty and engaging rail safety DOs and DON'Ts" all summer long.
———
Is your touch-screen making you touch-phobic?
"In a society where we spend more time touching our phone than any living being, there is a growing movement popularizing Cuddling as a social activity."
And so comes CuddleUp, a sort of Tinder for connecting cuddles with…I'm so sorry…"cuddees."

"Facebook will never touch you back, you need another person for that." CuddleUp's co-founder Francis Santos founded the app after wondering why using technology to arrange casual sexual encounters was more commonplace than cuddling with some random dude.

"North America's hook-up culture is driven by a need for closeness, much of which may be stemming from touch deprivation in the first place," Santos writes, grossly overthinking why people hook up. Fingers crossed potential cuddle-ups don't devolve into the ending from The Intensive Care Unit.


"It's easy to immediately dismiss the concept as weird, but is it really?" Touché, CuddleUp.
———
Training Millennials to sell to Boomers
"Bridging the generational gap is the best way a Millennial employee can succeed in an ever-changing business landscape. By understanding and acknowledging the differences between a Gen-X, Gen-Y and Baby Boomer customer, the framework is set for smoother customer interactions and increased sales."
———
Bizarre job interview locations: Survey reveals strangest places job seekers have met with employers
In the bathroom; while riding elevators; at the gym; in parking lots like they're Deep Throat; at the library; at bars or restaurants; while travelling via plane or car; and the sinister-sounding "in a field."
———
Who's your doggy?
"That's the question that DNA My Dog, a genetic lab specializing in Canine DNA breed determination analysis, will answer."

The mail-away, cheek-swap dog DNA test could presumably be of service for anticipating future health problems in your pet, and also is great news for dog racists. Only $60, too.
———
Rob Ford's anti-cancer song hits #1 on iTunes chart
Remember how Rob Ford's a racist, sexist, liar who refused all calls to step down after it became clear he was addicted to illegal drugs, had misused city resources and threatened to kill someone? He's funny on Jimmy Kimmel though. That's all that matters. Maybe he can date Minka Kelly next.
———
Participate in the Because I am a Girl lemon challenge
Show your support for women by sucking on a lemon, you dummy. Plan Canada's "Because I am a Girl" initiative wants lemon challenge to be the new ice bucket challenge. Global discrimination against girls will end as a result. It's cloying—the way of all charitable social media campaigns these days—but funds raised from donations and pink lemonade stands (yes, really) will be used on projects to provide clean water, food, scholarships and education to young girls around the world.
———
True patriot texting: Tim Hortons to release Canadian "EHmoji" keyboard for Canada Day
Burger King's Canadian subsidiary has already received enough free press for its shameless pandering to nationalistic pride. But more importantly: the fuck's a "Muskoka" chair? Adirondack's not good enough for you, "parts of Ontario?"
———
Molson Canadian's latest beer fridge opens when "I am Canadian" is spoken in six different languages
"Great technology is only as powerful as the creative idea that powers it," says fridge speech developer, and creative agency lead of Google Canada, Adam Green without even a hint of irony.
———
Fun in the sun? Sunburns trump drowning as top parental concern this summer
"While 96 percent of Canadian parents agree that water safety is important, drowning ranks below sunburns and too much time indoors on their list of kid-related worries this summer." RBC Insurance wants you to know they care.
———
Ben Affleck and Jennifer Garner divorcing after 10 years of marriage—NYC matrimonial law attorney available for interviews
We get emails from this NY divorce law firm all the time (as does every other media outlet across North America, I imagine). Kinda heartwarming to see a big story finally land in their wheelhouse. Way to seize the moment.
———
Celebrate Halifax—Canada's 2015 Natural Parking System capital
Halifax has been named Canada's natural parking system capital by the "NPS Awards Committee" for our city's "expansive support of out-of-doors parking and strong commitment to car culture."
It's a joke. Or, I'm pretty sure it is. A joke that lashes HRM for the planned but un-built buildings dotting the core, the lack of affordable housing options and the north end's new roundabouts.

Other points aside, those new roundabouts are fantastic. The Cunard Street one is easier to walk, drive and bike through. I anticipate the soon-to-be-online Cogswell roundabout will be the same.

In any case, "contest coordinator" Peggy Cameron is looking for votes on your #bestparkinglotHFX. The view from Scotia Square's lot is pretty great, for what that's worth.