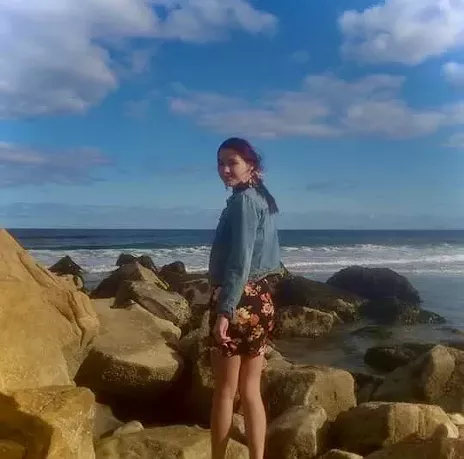 For several years me and my Indigenous community have been fighting Alton Gas and the pulp mill to keep our waters clean. My intention at the Extinction Rebellion protest on Monday morning was to try to get the government and Trudeau to make decisions and changes. The group was only supposed to march the bridge from the Dartmouth side to the Halifax side but the police and the Bridge Commission decided to block the bridge off completely, including the bicycle and pedestrian lanes. This was a decision Extinction Rebellion protesters could not control.
About an hour into the protest, myself and the people I was standing with could overhear a woman talking about how this protest was making her late for work. She said she supported the cause, but this should've been handled in a different way. I could see my fellow peers starting to get frustrated over this, one young man I was standing next to had the courage to yell out, "you wouldn't have been late for work if you didn't do a 10-minute interview!" The woman's response was ungracious, instead of commenting back she gave the middle finger.
At this point, I was so disturbed by her comments and actions that I approached her, asking why she hadn't left yet to make it to work instead of doing an interview. Her immediate response was that she wouldn't be able to make it because of the protest. I tried to give her other options to cross the bridge because we had no control over who closed or opened the lanes. In my mind, I saw this woman being worried about getting to work so I gave her options, one being public transit. She mentioned she had a vehicle but in support of climate change wanted to ride her bike to work every day. In the heat of the moment, when she declined my suggestions, I told her she could've taken her car.
My intention was not trying to change people's minds on saving the world one at a time by being eco-friendly. Although that is an important factor, it wasn't my purpose for being there. I wanted to protect my water because there will be a day where we do not have any—by protecting my water I'm protecting my future, too. When I mentioned her future was gone and that she didn't have one to look forward to, it was because she doesn't see the future the same as I do. She has kids, she has a job, a family but I'm not sure if I'll even be able to have that. This woman has already stepped into her future.
The amount of hate and threats a 17-year-old can get from adults is unbelievable, this has taught me a lot of lessons. But these memes and hateful comments I'm receiving are getting out of hand. I have a strong mentality so I have not let any of this get to me, but imagine if someone did? They could be in a very different situation. It's Mental Health Awareness Week and Halifax is not supporting it.
Kyra Gilbert is a 17-year-old Indigenous woman and high school student who was born in Truro but raised in Halifax. An exchange she had with a cyclist at Monday's Extinction Rebellion Bridge Out was filmed and shared widely, without context, earlier this week. This video has since left Gilbert and her family subject to online harassment, bullying and doxing.