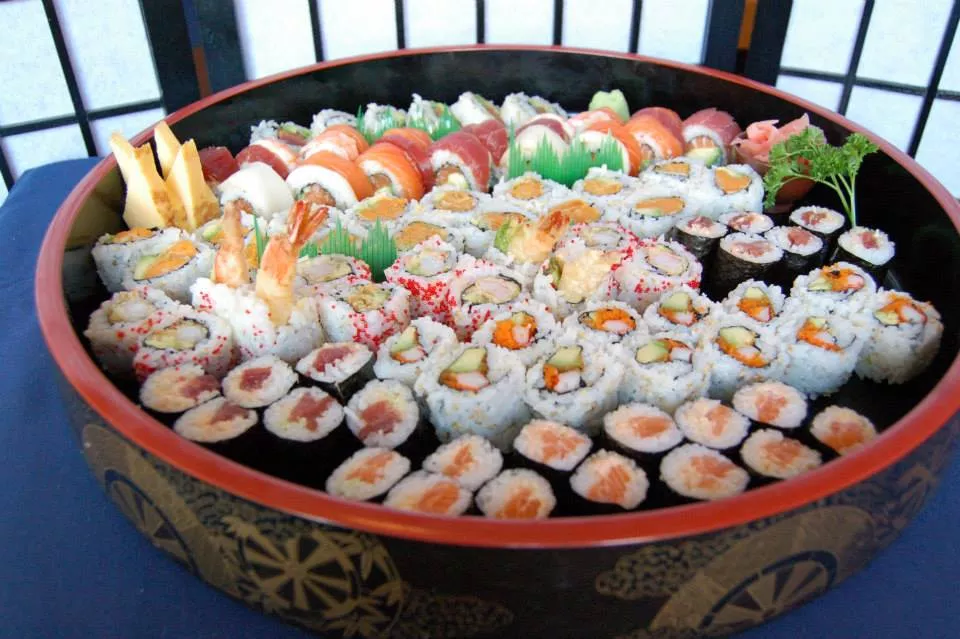 Dharma Sushi (1576 Argyle Street), a Japanese cuisine and sushi institution in Halifax, is getting a new owner. Ami Goto, who works at Dharma as a server and cook, is taking over from Hideki Yamamoto, on June 1st. 
Dharma first opened its doors on Argyle Street in 1995. Yamamoto, also known as Hide-san to staff and fans, hired Goto back in 1998. Last year, Yamamoto announced to Goto that he was moving to British Columbia, and offered to sell the restaurant to Goto. " I said no at first, I didn't know if I wanted to work for myself," says Goto.  "But I thought, if this is restaurant went to someone else, I would cry. I thought I am the only person who could do it, and I decided in November of least year to take it over."
Although Goto knows her way around a Japanese kitchen—you'll often find her on the line at Dharma cooking up tempura, teriyaki and more traditional homestyle Japanese foods—she wanted to make sure that Dharma's sushi would not suffer when Hide-san left. "Hide-san started to teach me all kinds of things," she says. "What to look for, how to cut, what fish people like, everything." Over the past six months, Yamamoto has been teaching Goto how to properly cook and prepare the rice for sushi making, how to roll, and much more.
As for the food at Dharma, Goto plans on keeping the menu as it is for now, with one big caveat: she plans on creating a late night menu for the eatery. "Now, we close at 9:30, but I want to be open later, like most of the restaurants on Argyle," she says. "I want to offer things that other places don't have, like  bite sized tonkatsu [deep-fried breaded pork cutlets], okinomiyaki [a savoury pancake that's name translates roughly to "what you like"] and yakitori."
Goto is also hoping to bring in more liquor into the establishment, including shoju and umeshyu (japanese plum wine), but her real love is beer. "We want to bring in craft beer," she says. One of Goto's favourite things is to drink beer and snack, and she hopes that her late night menu and boozy beverages will be a hit with others as well.
In the meantime, Goto is preparing herself for her new business venture as well as her final goodbyes to Hide-san, her employer and friend of sixteen years. "It's been super emotional since I am so sad he is leaving," she says. "In the meantime I am learning as much as I can. I feel like this was meant to happen and I can do this."