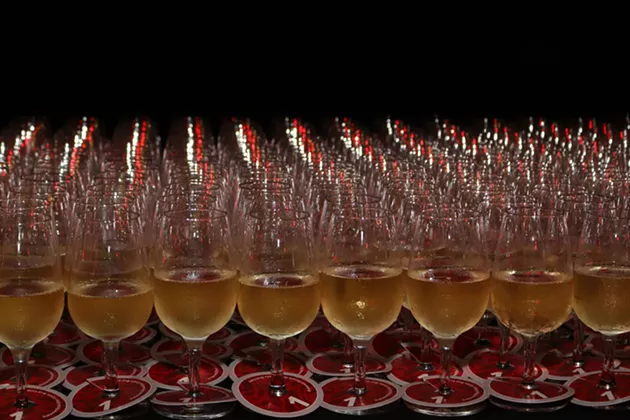 Festival of Wines Grand Tastings
Saturday 28-29, 1-4 & 7-10 pm
Cunard Centre, 961 Marginal Road
$65, ticketatlantic.com
For the first time, the Festival of Wines will expand its focus beyond one country, this year featuring wine made all over North America. At the fest's four grand tastings this weekend, more than 350 wines will be poured for the public, creating opportunities for fun times and learning. Here are some tips for making the most of your tasting experience.
1. First thing's first
Hit the sparkling wine station, it will be "the first thing you see," promises Peter Rockwell, new world category manager at the NSLC. Kick things off with a taster of local bubbly (because we make 'em as good as they get) or try something fizzy from down under ("We have some new sparkling wines from Australia," says Rockwell.) Sparkling wine cleanses and primes the palate for what's to come.
2. Spit!
…for the first hour. You will look profesh using the spit buckets, and you will actually remember the wines you taste in the second and third hours.
3. Focus
Rather than flitting from one station to another trying to hit all your favourite wines, choose one world region and get to know it. I like to focus
by
style or grape variety too, tasting all the white wines from BC, for example, or all the Pinot Noir from Oregon.
4. Check in with the neighbours
Nova Scotia winemakers will be there in full force. This is a great time to see if they're pouring anything extra-special or new that you haven't tried before. Plus, it's nice to see familiar faces at such a big party.
5. Try the rarities
"We will have a sparkling wine from New Mexico, a red from Idaho and a wine from the Fingerlakes," says to Rockwell. The New York Fingerlakes district is known for Riesling, check it out to see if it lives up to the hype.
6. Take notes
…about whether you liked a wine and its value for money. Those are the two pieces of information most useful for future purchases.