For 27 years we have printed a free newspaper for Halifax, never letting a storm bring us down. But this time is different.
T he revenue that supports the newspaper—advertising, Ticket Halifax, Halifax Burger Week, Halifax Oyster Festival, Best of Halifax—is about getting the city to go out together. The current pandemic situation, and the responsible response to shut everything down, has completely wiped out that revenue model in one blow.
So we have to pause newspaper publishing. The March 19 edition of the newspaper Coast will be the last one until Nova Scotia makes it through this coronavirus crisis. But we will be increasing coverage as much as possible here online at thecoast.ca.
click to enlarge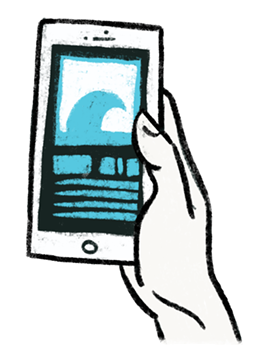 At a time when the city needs local coverage more than ever, we're asking for your help to support independent journalism. We are committed as always to providing free access to readers, particularly as we confront the impact of COVID-19 in Halifax and beyond. We have pared down our staff to just a minimal editorial department, working to get important stories out.
Please consider a voluntary donation to sustain our editors and writers to keep the news flowing at this time. We understand your own financial security is unknown and a lot of deserving organizations and industries are asking for help. We get it. We hope we can help by sharing information and keeping the community together.
And if you can't, that's OK too. Let the advertisers who are still able to run ads know you saw their ad in the paper or on our site. Consider patronizing their establishments. We love Halifax and we hope to see you on the flip side of the virus.
—Christine Oreskovich & Kyle Shaw, Coast co-founders