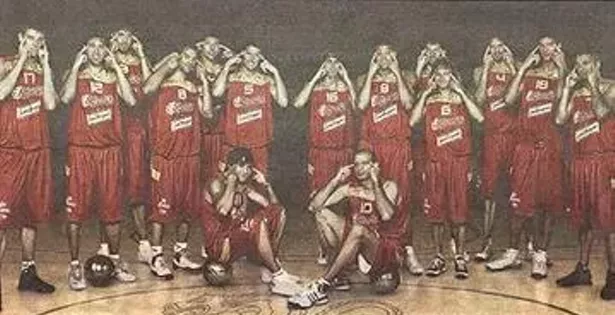 OK. It's bad enough that the Spanish men's and women's basketball teams had the lack of judgement to think that making a racist slant-eyed gesture was a good idea, but the photos were actually published in advertisements in Spanish newspapers this week. I thought we were way over Breakfast at Tiffany's kinda shit.
And now the women's tennis team were photographed in the same pose. AND the photos are on the Spanish Tennis Federation website. It's weird because there's no sense of maliciousness or drunken stupidity or intentional offence. It's like they're doing the bunny ears behind the head.
This can't be good timing for the Spanish Olympic committee's bid to stage the Games in 2016...