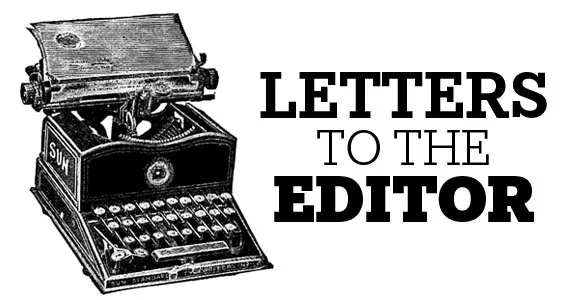 The way we beach
I think it was irresponsible of The Coast to list Carters Beach as the number-one beach on your list of "Six beaches worth the drive" (first published in the Hot Summer Guide, June 15).
Yes, Carters Beach is stunningly beautiful, but it also hosts a variety of sensitive ecosystems, including the dunes. The entire beach and adjacent islands are pending Provincial Nature Reserve designation. More recently, a pair of endangered piping plovers once again nested there.
It's a special place that deserves protection and stewardship, and by drawing attention to it, you've just made that job much harder. Your endorsement of the beach as destination will only serve to increase damage to the ecosystems. —Malve Petersmann, Halifax
A note about Carters Beach: It's been recognized as an environmentally sensitive area and is now at risk. Recent social media interest has caused a huge influx in the number of visitors and, as a consequence, damage to the dunes, enormous parking problems and litter issues (including human waste).
A better choice for a day at the beach in the area is SUMMERVILLE Provincial Park. It's the almost two-kilometre white sand beach directly facing Carters. The beach at Summerville is gorgeous, the water is warmer and there's plenty of parking. —Vicki Grant via Facebook
I've been to all these beaches and they are all beautiful. —Karen Marie via Facebook
The water at Conrad's is way colder than Crystal Crescent, plus there are no bathrooms at Conrad's. Love Crystal Crescent beach. How is Rainbow Haven not on this list? —Lloyd Beaton via Facebook
Pump up the lanes
I'm wondering if the city has any plan for better bike lanes. I studied in Scandinavia for several years and became familiar with safe bike lanes and the benefits of health, environment, cost of living, et cetera.
I believe Halifax should be making more of an effort to make the city more bike-friendly. For example, painting lines in the road for bike lanes seems insufficient and dangerous to bikers, as cars can easily cross over the line. Why not provide better safety by raising the bike lanes, or making them as part of the sidewalk instead of part of the road?
Spring Garden Road west of South Park Street is an area of the city with double-wide sidewalks. Making half this walkway a bike path is reasonable. And in other parts of town, can't the city consider widening walkways to include bike lanes? To me, this would seem a far safer option then competing with cars on the road.—Matthew Moore, Halifax
Fair weather fans
I am writing because I think it was great to have the Tall Ships in Halifax—it did bring a lot of people, plus great weather for that special time. And when we think of weather, we must thank very much Cindy Day from CTV News for all the fantastic weather that we have in Nova Scotia. I feel we have it really good in Nova Scotia, and we should be proud to be in a great community that we live in.
I am truly proud to be able to listen to Cindy Day five days a week, she really uplifts me. It's a beautiful day right now in Windsor, you can't ask for any better then this. —Shelley Robar, Windsor
Damn it's hot. At 12:49am and near 30 degrees in my place, I haven't worn anything but boxers since I got home from band practice. Thankfully, I live in that bohemian limbo that allows me to stay indoors these last few scorchers, but the city rolls on. That guy in the dress pants, sweater and sweater vest is tearing a hole in my brain. No job in the world could get me in a sweater today.
But even though I bitch a little bit about the heat, like everyone else, I love this hot weather in the city! There are beautiful people everywhere, I'm listening to old Cali tunes and just basking in the warped vision of the street lines...I wouldn't change it for the world. Bring on the heat! I'll take a few weeks of 25-plus degree weather. —Dave Maybe Not, Halifax