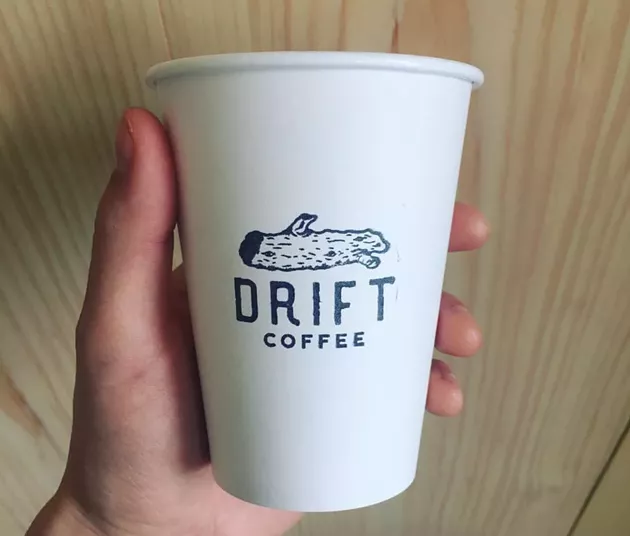 Sometimes you fill your free time with walks in the park, hangouts with friends and meandering mornings at the market, and sometimes you start a small business. At least that's what you do if you're
Graham Ereaux
. A touring musician (Ereaux is known as
Devarrow
on stage), he was looking to keep busy and employed during his stints at home in Halifax. He recently launched Drift Coffee, a small, super-focused coffee stand Saturdays at the
Halifax Forum Farmers' Market
(2901 Windsor Street).
"I worked at a cafe and roastery in Vancouver. It was working there that I got in interested in coffee, roasting beans, single-origin coffee," he says. "I always just kind of thought coffee was coffee until I worked there." With the hopes of being able to get Haligonians hooked on coffee nerdery, too, he dreamed up Drift. "It's a lot more common to see a coffee menu that's sort of an encouragement of that knowledge," says Ereaux of some of the cafes he's fallen for in his time travelling across the country. With this in mind, he started by teaming up with local roasters,
Anchored Coffee
for his debut menu, and serves the Vancouver-based
Justea
. He also sells coffee by the bag. "I've started with Anchored because they've been incredibly supportive, and will be my local main wholesaler. But it's a good opportunity to show off different roasteries across Canada," he says.
For now, he's about to head off on another stint on the road—and has scrambled to find someone to staff Drift while he's gone—but when he returns he's aiming higher. A bigger bar, more beans, pour-overs and special events. "As a secondary project to music, it's been quite off-the-cuff," says Ereaux, surprised of his stand's popularity. "It became apparent quickly that I need to be there every week if I can. I guess at the end of the day people really appreciate and value good coffee, and customer service."