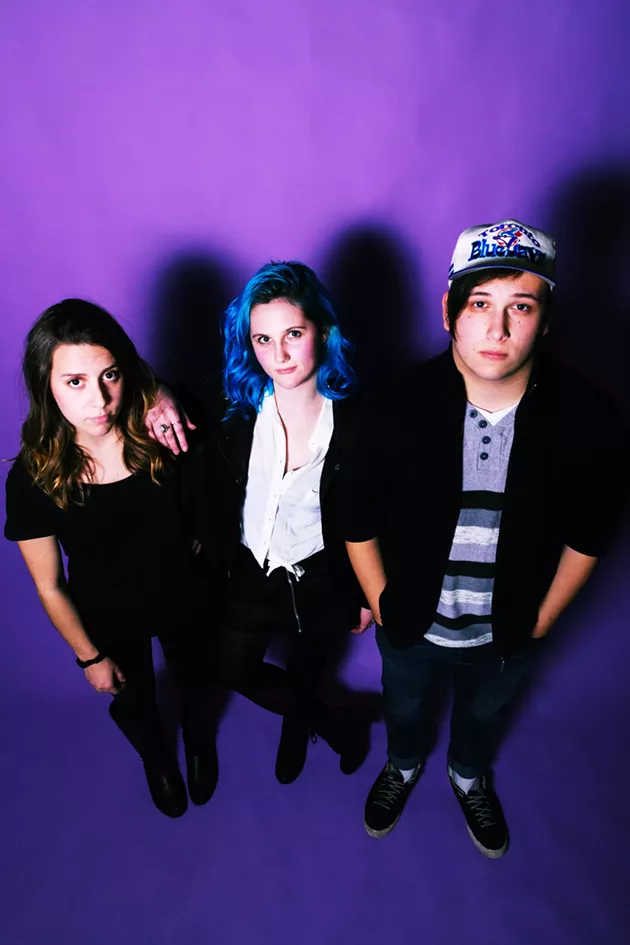 Aftermath 2017 - An NSCC Last Class Bash

Friday, April 7, 9pm-2am
The Marquee Ballroom and The Seahorse Tavern,
2037 Gottingen Street
NSCC Students: $5 advance/$7 door
Public: $10 advance/$12 door
Psychedelic pop group The Drug Rugs are dropping in to a two-level concert on Friday, lined-up with popular locals such as The Town Heroes and Toronto's After Funk.
"There's the Seahorse, which is more of the poppy, electronic stuff in the basement," says Laura Kempton, Drug Rugs' lead vocalist and music arts student at NSCC. "Then the Marquee is like rock—rock n' roll."
The Drug Rugs is falling in with the "poppy" crowd, taking the Seahorse stage.
Students from NSCC's music business program took the reins on organizing the end-of-school year celebration as their final project. Kempton says her band was lucky to be asked to get on board.
The Drug Rugs have been on the scene for about a year—coincidentally, it also started off as a group project for a class. Since its beginnings, three members have grown into five, and the band's audience is drinking it all in.
"People just accepted our music."

tweet this
The group has had requests for merchandise as well as more song availability online. Overall, Kempton finds the local music community "super welcoming" to newcomers.
It's "really easy to book a show—multiple venues on the same street, like Gottingen," she says. "But then, promoting yourself is a different story."
Thanks to the music program, Kempton feels she's been "catapulted into the scene," and meeting people in the industry.
"Now, I'm friends with The Brood, who were like, just a name I kind of recognized beforehand."
She plays with them, too: The Drug Rugs' current bassist is Billy Habib, who also rocks out with The Brood.
"I'm friends with all these musicians I'd only kind of heard of," says Kempton.