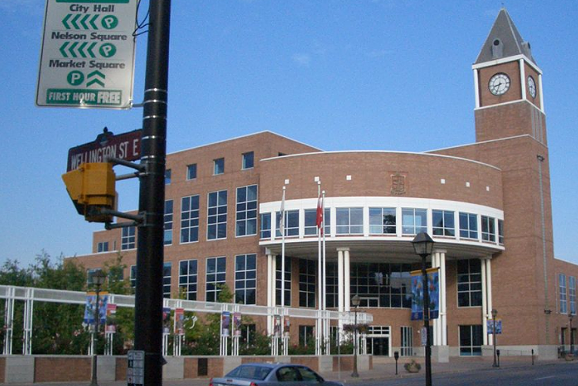 Nearly three months after they were supposed to take effect, the new salaries of HRM's city councillors and mayor have yet to be determined—and we have Brampton to blame.
Every year, city hall calculates the salaries of councillors and the mayor through a complicated formula that combines compensation figures from several other comparable cities and municipalities across Canada (Winnipeg, Vancouver, Hamilton, Surrey, Laval, London, Brampton and HRM itself). 
But this year, Halifax is still waiting on one of those cities to return our calls.
"It's radio silence," says HRM spokesperson Brendan Elliott. "We're at a loss to explain it. In other years, it's been no problem getting information from that jurisdiction. So it's a real mystery to us."
Elliott wouldn't say which of the seven cities had ghosted on Halifax, but after contacting them The Coast can confirm Brampton was the holdup. Media coordinator Natalie Stogdill says HRM requested compensation info in November, 2016, but it wasn't followed up on by the Ontario city.

"The request was sent through a different channel," writes Stogdill in an email. "Staff is following up now."
Around the same time HRM was requesting its info last year, Brampton was dealing with a severe restructuring of its city hall that saw 38 government employees (including 25 managers) let go over a two-month period.
Whether that restructuring played a role in the "radio silence" or not, matters became severe enough that Elliott says HRM chief administrative officer Jacques Dubé recently got involved in an effort to track down the compensation figures personally. 

But 
Stogdill says that information is already public and online. While Brampton's website only lists compensation up to September, 2016, she says the figures haven't changed since.
Mayor Linda Jeffrey, for instance, earned a base salary of $81,545 from January 1 to September 30, 2016. That works out to a little under $109,000 a year, before benefits and other allowances. The salary for Brampton's city councillors was $61,657 for the same nine-month period, or roughly $82,200 a year.
The salaries of HRM's councillors are currently set at $82,652, while the mayor takes in $176,033 a year.
Last winter, an independent salary committee struck by council found the current method of determining pay for public officials was no longer valid, and recommended replacing it with a formula tied to the average salary of a full-time HRM resident plus 25 percent.

Council voted down that proposal by a narrow margin in March, 2016, but the idea was floated again back in November when deputy mayor Steve Craig asked for a new staff report on the matter.

Elliott says he's confident the current struggle to figure out council's pay will be settled before February 1, even if Halifax has to move forward without Brampton's help.

"It's time to fish or cut bait, and we will, and it's our intention to have this process finished by the end of the month."